Congratulations Year 11 – Fantastic GCSE Results 2022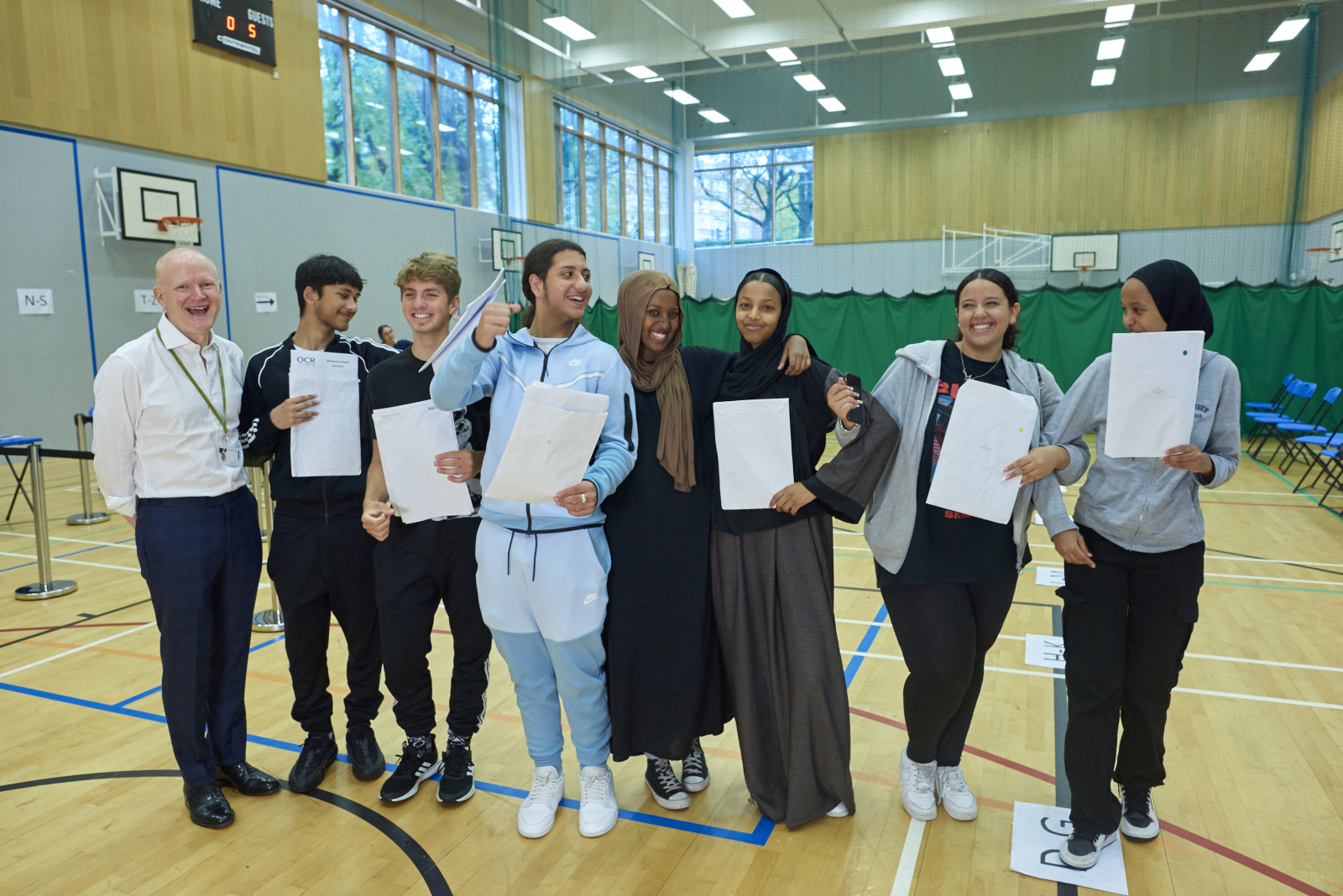 GCSE results day is finally upon us and like so many before, we have ample reason to celebrate. The UCL Academy GCSE students continue to raise the bar with a high attaining set of results, with 30% of grades at 7 or above. Students achieved above national average results in a range of subjects, including some more unique to the Academy's curriculum such as Engineering and Mandarin.
It goes without saying that all students have endured a testing 3 years, but their determination and diligence has paved the way for these well deserved results. We would like to thank all staff and parents/carers for their hard work in supporting our students' achievements, none of this would have been possible without your ongoing help and dedication.
Many of our Year 11 students will start the next chapter of their studies in our Sixth Form and we look forward to them returning in September and progressing towards university and future careers. For those leaving us, we wish you luck in your future endeavours and very much look forward to seeing your progression.

Co-Principals, Robin Street and Simon McBride said: "Today is about celebrating the successes of every single one of our students. In amongst the excellent grades achieved are so many students who have made exceptional progress from a range of starting points. That includes students who have joined us in recent years from abroad and others who faced a range of personal challenges outside of school. Results Days rightly celebrate individual success stories, but many of those are far more than just grades".
Outstanding Individual Results: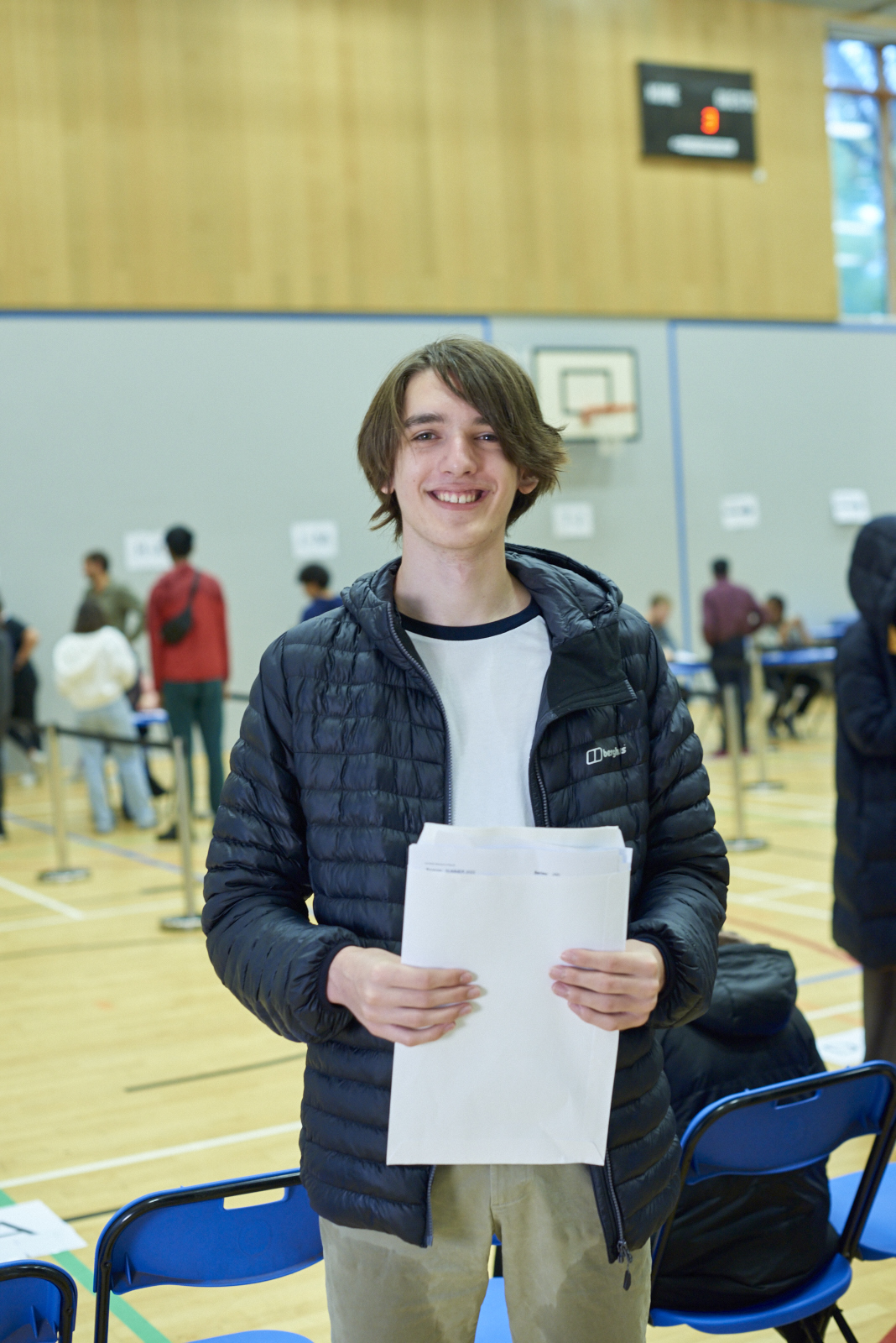 James Galloway
As one of the Academy's top achieving students, James was rewarded for all his hard work with a stellar set of results, 5 x 9s and 5 x 8s. James' best grades were awarded in English, Mandarin and the Sciences.
Viola Muhaxheri
With an impressive 5 x 9s, 4 x 8s and 1 x 7, Viola was thrilled to have achieved top grades in a range of subjects, including Art & Design, Biology, Chemistry, Engineering and Geography. Viola will continue her studies in A Level Art, Engineering, Physics and Maths. Viola spoke about the "excellent connections and opportunities afforded to her during her 5 years, specifically those of UCL (our sponsor).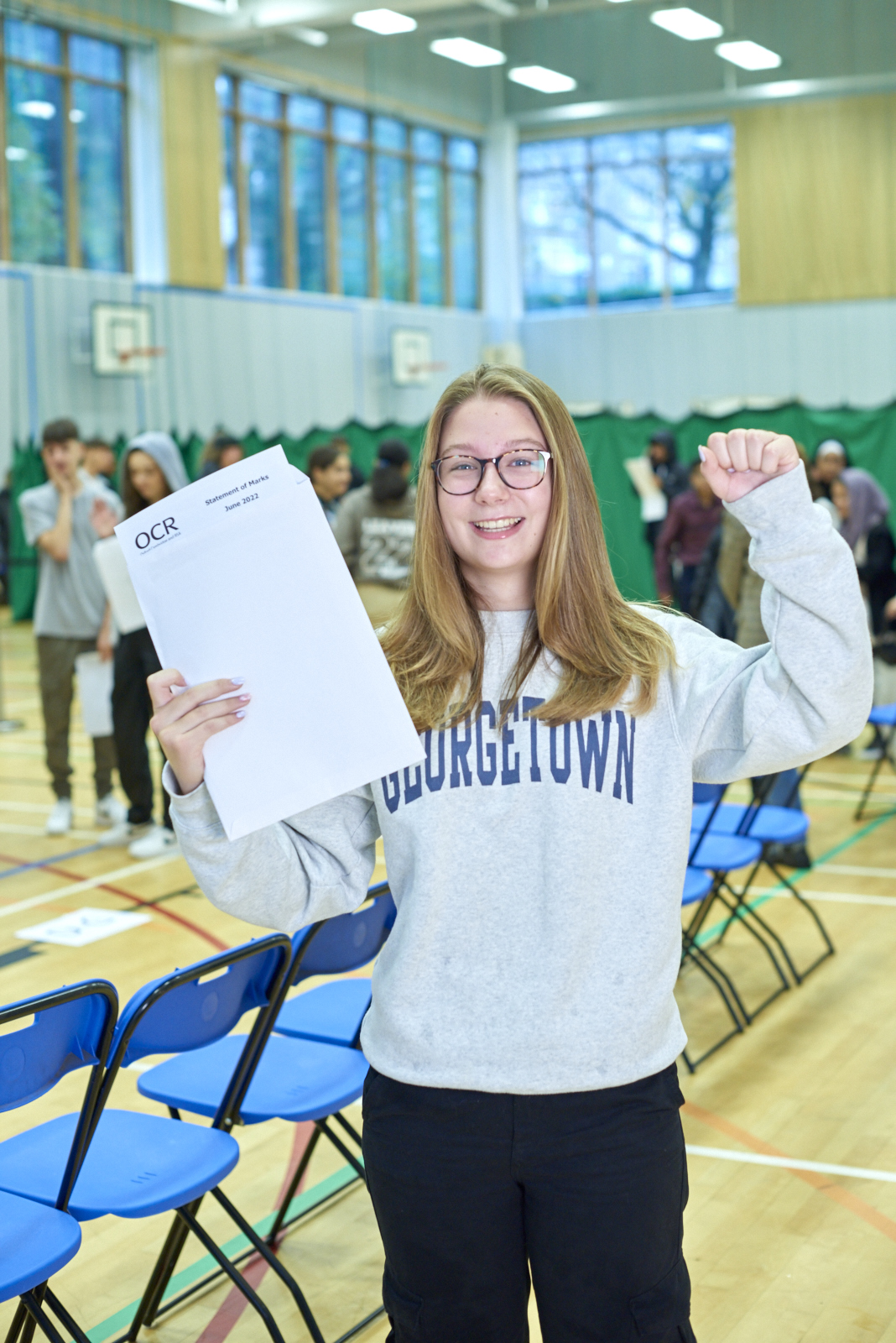 Viena  Muhaxheri
Viena achieved excellent results, with 4 x 9s, 5 x 8s and 1 x 6  in a range of subjects, including all three Sciences. Viena is now looking forward to continuing her study of the Sciences at A Level. She attributes many things to her success, but specifically mentioned the "close community and the extremely positive effect it had on her studies".
Ronita Bejtullahi 
With an impressive 10 GCSEs including 2 x 9s, 4 x 8s and 2 x 7s,  Ronita was delighted with her achievements, achieving top grades in a range of subjects including Art & Design, Biology, Chemistry, English Language, English Literature and Geography. A Level Biology, Chemistry and English Literature are Ronita's chosen A Level subjects. Ronita said "the communication between teachers and students played an important role in my ability to succeed, it really helped with the stress around exam time".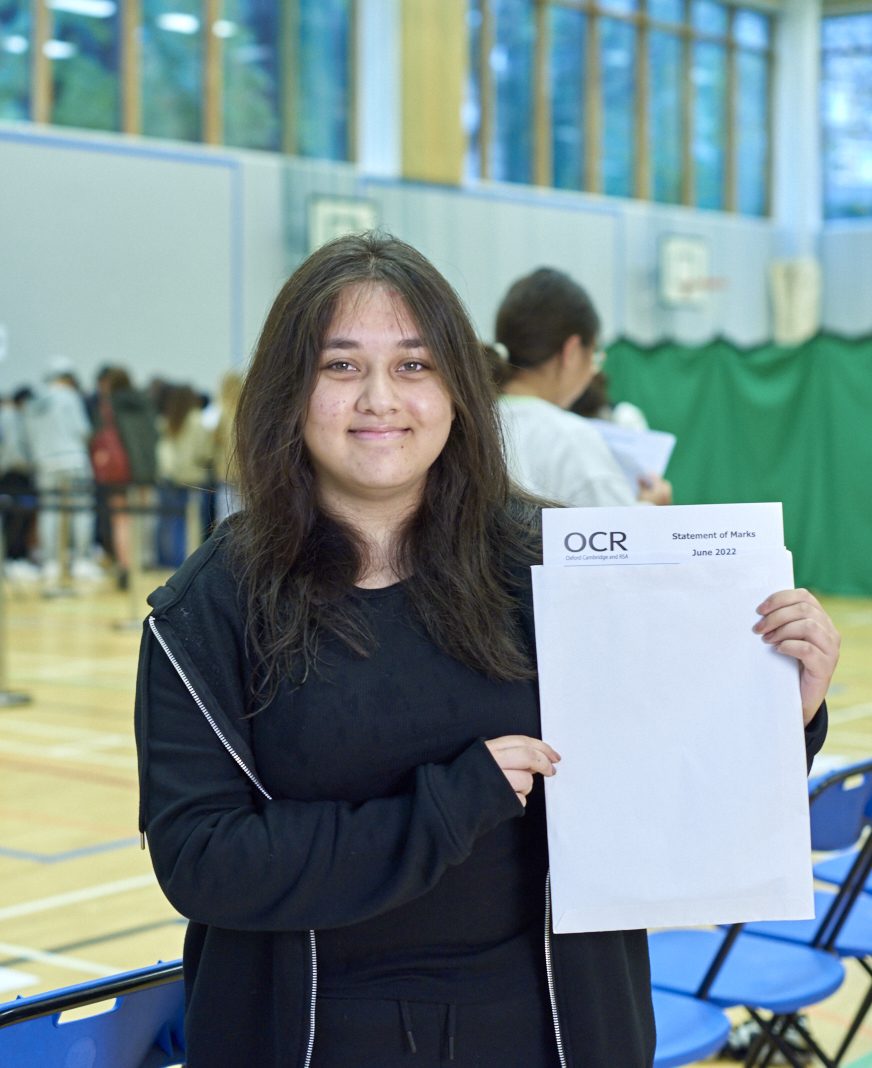 Maaria Matin
Celebrating considerable success today is Maaria Matin with 10 GCSEs, including 2 x 9s, 4 x 8s and 2 x 7s. Maaria will continue her studies in A Level Economics, Geography and Maths. She spoke warmly about "the extracurricular sessions and the extra mile that teachers go to make sure all students can succeed".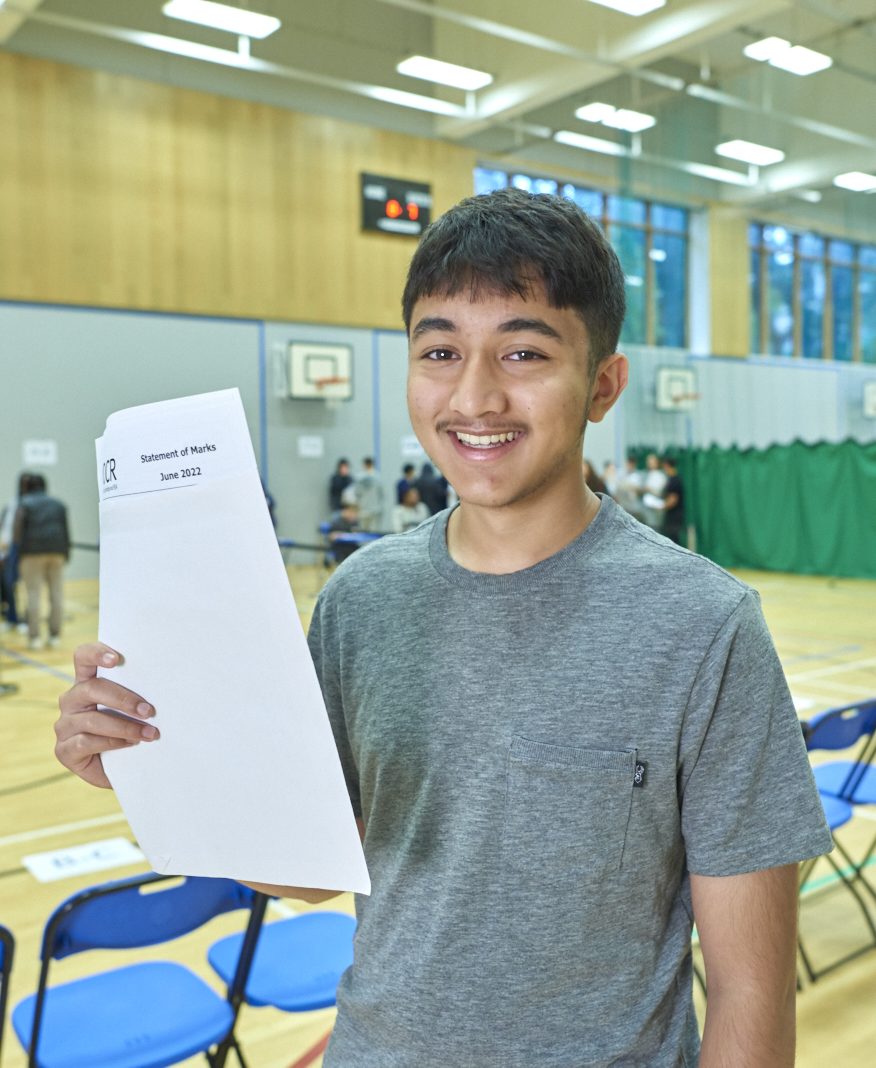 Abid Kamal
Abid excelled in his studies and has been rewarded with an enviable set of results; 1 x 9, 4 x 8s and 5 x 7s. He is yet another one of our students who has performed exceptionally well in the Sciences. Abid said "camaraderie between the students and teachers was key to the success I have achieved".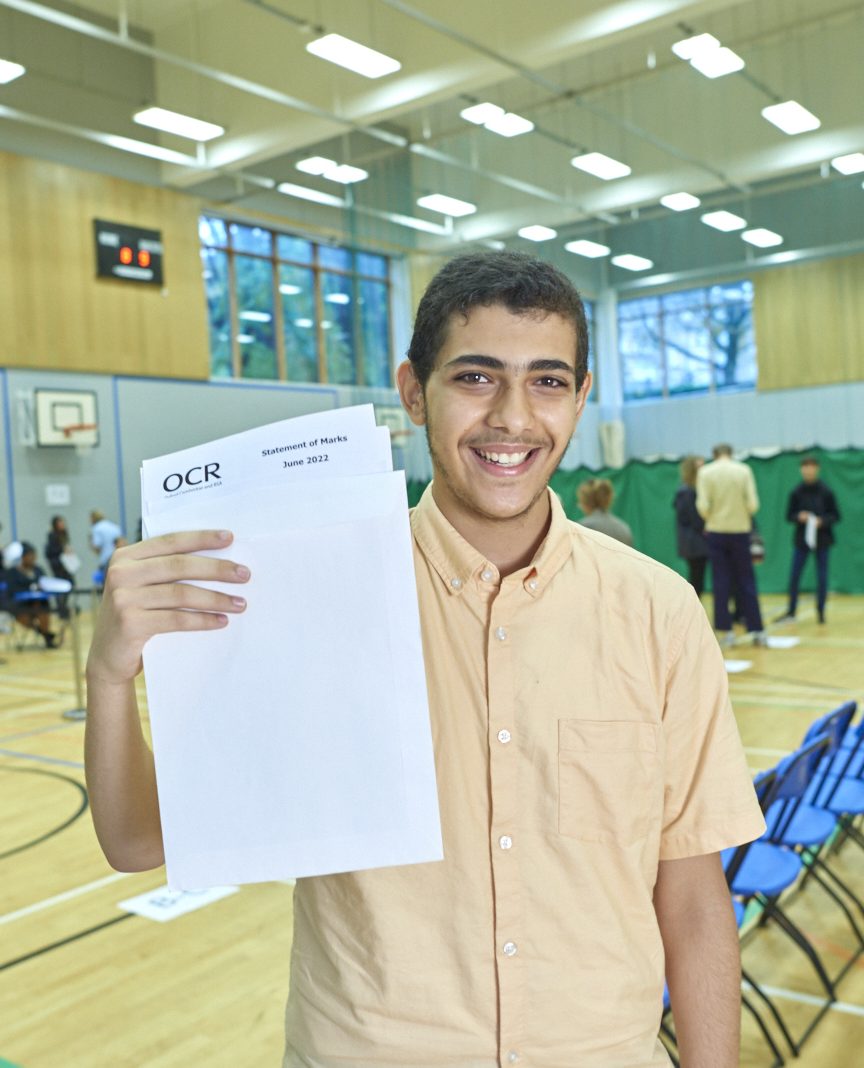 Rayyane Gasmi 
Rayyaane achieved superb results, being awarded 10 GCSEs and including an impressive 7 x 8s. Rayyaane is now very much looking forward to continuing his studies at A Level. Many positives about his time at the Academy were mentioned, specifically the "close community and the extremely positive effect it had on his studies".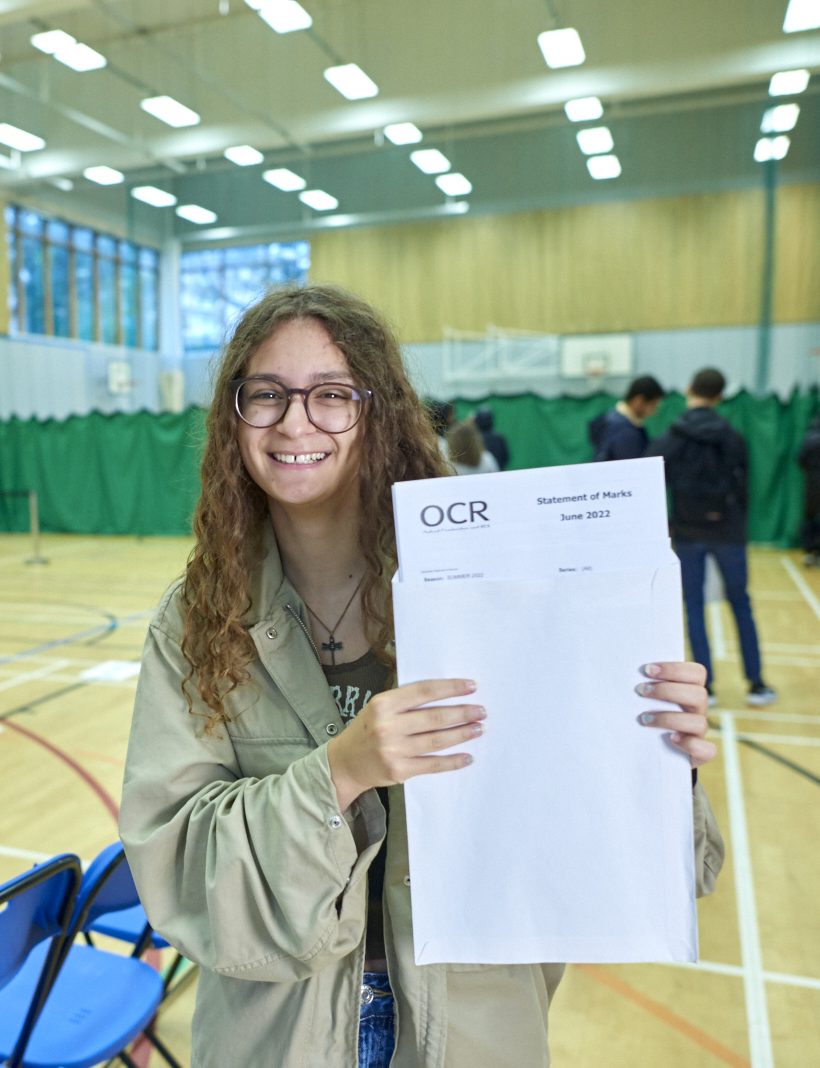 Lisa Hoxha
As the awardee of 10 GCSEs, comprising 2 x 9s, 5 x 8s and 1 x 7, Lisa is quite rightly proud of her achievements; she excelled in Combined Science and Sociology. A Level Maths, Further Maths, Economics and Politics await Lisa on her return to study this September.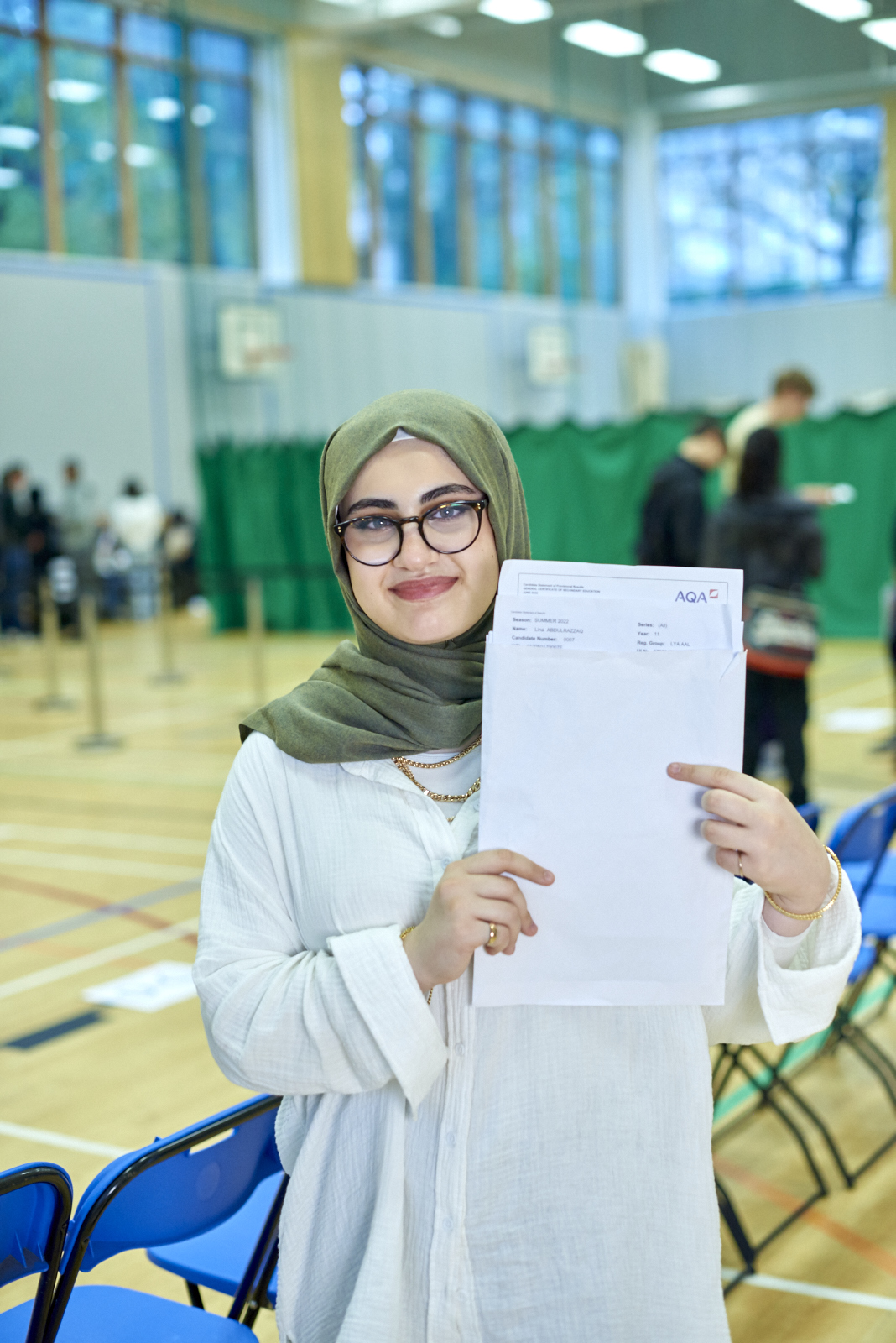 Lina Abdulrazzaq 
Lina was excited to collect her results this morning and elated by the outcome, 1 x 9, 5 x 8s and 4 x 7s. As one of the Academy's high performing students, Lina is now looking forward to studying for her A Levels and has many fond memories from the past few years. At the forefront of her mind is the "the atmosphere and shared desire to learn at the Academy, but also the warmth and generosity of all the teachers and students".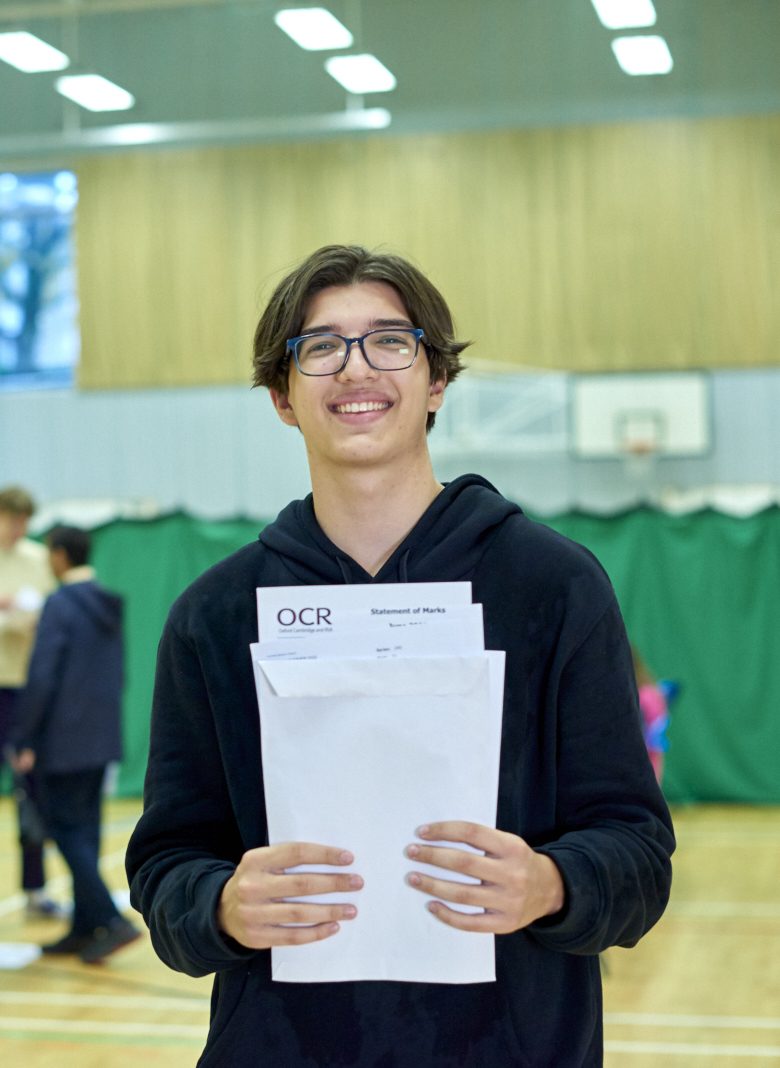 Bardh Sadrija 
Bardh has been studying at the Academy since Year 7. Today, he is celebrating an outstanding set of results including 10 GCSEs, comprising 7 x 9s and 3 x 7s. Needless to say, he is incredibly proud of his results. Bardh said "The best thing about UCL Academy is the teaching environment and the teachers, they are always ready and willing to help". Bardh is looking forward to starting his A Levels in Economics, Maths, Further Maths and Physics.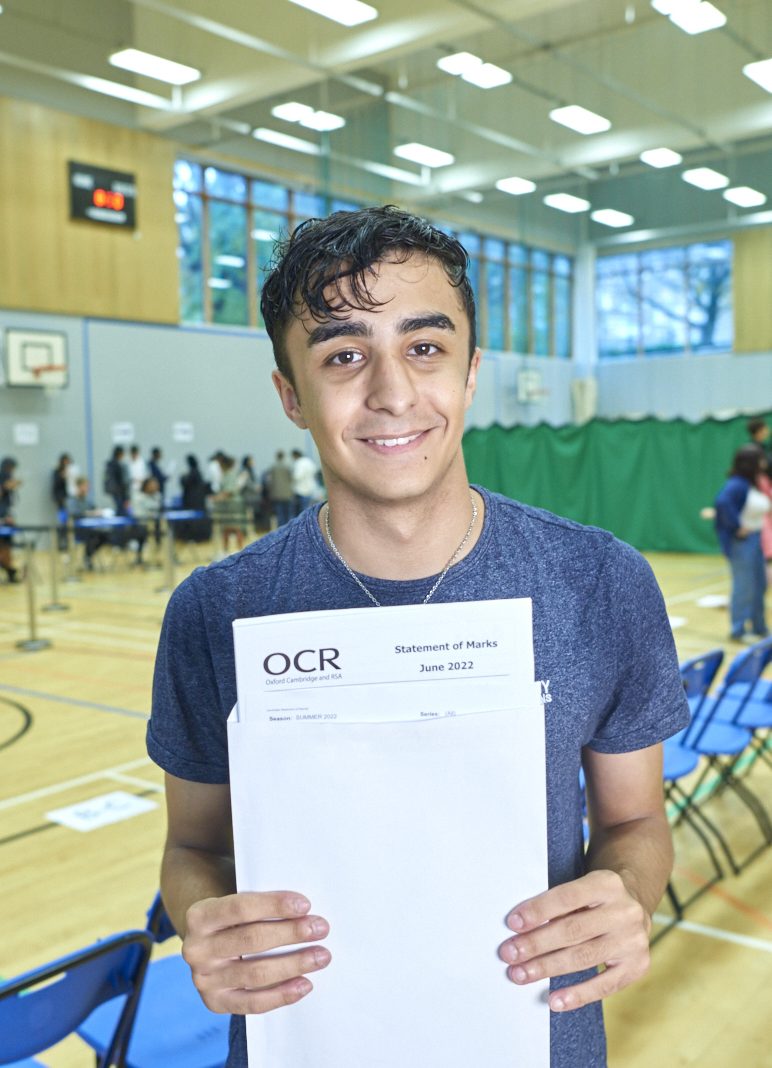 Arteen Babaei 
A student with us since Year 7, Arteen is yet another individual celebrating phenomenal academic success today with 10 GCSEs, including 2 x 9s, 4 x 8s and 3 x 7s. Arteen expressed his deep gratitude to the teaching staff, detailing how "Teachers know exactly how to cater to specific students, which in turn helped me get high grades".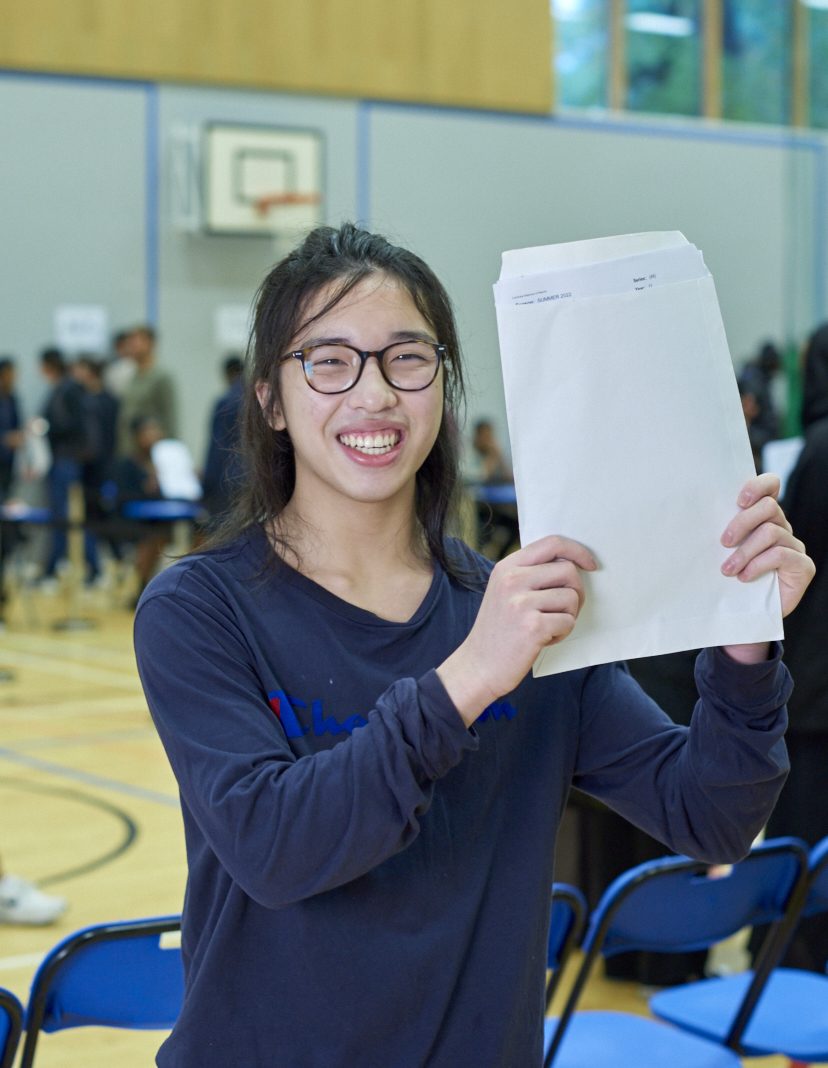 Ethan Li
Ethan was understandably overwhelmed by his results, achieving 10 GCSEs, 8 of which are grades 7-9. Ethan said "the opportunity to study Mandarin and the sense of community at the academy were pivotal to his success".
Snapshots of the day: