UCL Drama Students Collaborate with the Donmar Warehouse on 'Take the Stage' Project
Our partnership with the Donmar Warehouse, a not for profit theatre in London continues to be a particular favourite amongst our students, especially those with an interest in Drama.
Most recently, our Level 2 Drama students worked in close partnership with Donmar facilitator, Jordana Goldbourne, contributing to a piece entitled 'Fight, Flight or Fight', part of a project entitled 'Take the Stage' which began in late November 2021 and culminated in a performance at the end of January this year. Students worked closely with Jordana in weekly workshops at the Academy and were initially introduced to the play 'Force Majeure' starring Rory Kinnear, from which the main theme for the following workshops was loosely based upon.
Prominent questions arising from 'Force Majeure' included: 
What would you do when faced with a disaster? 
Would you stay or flee?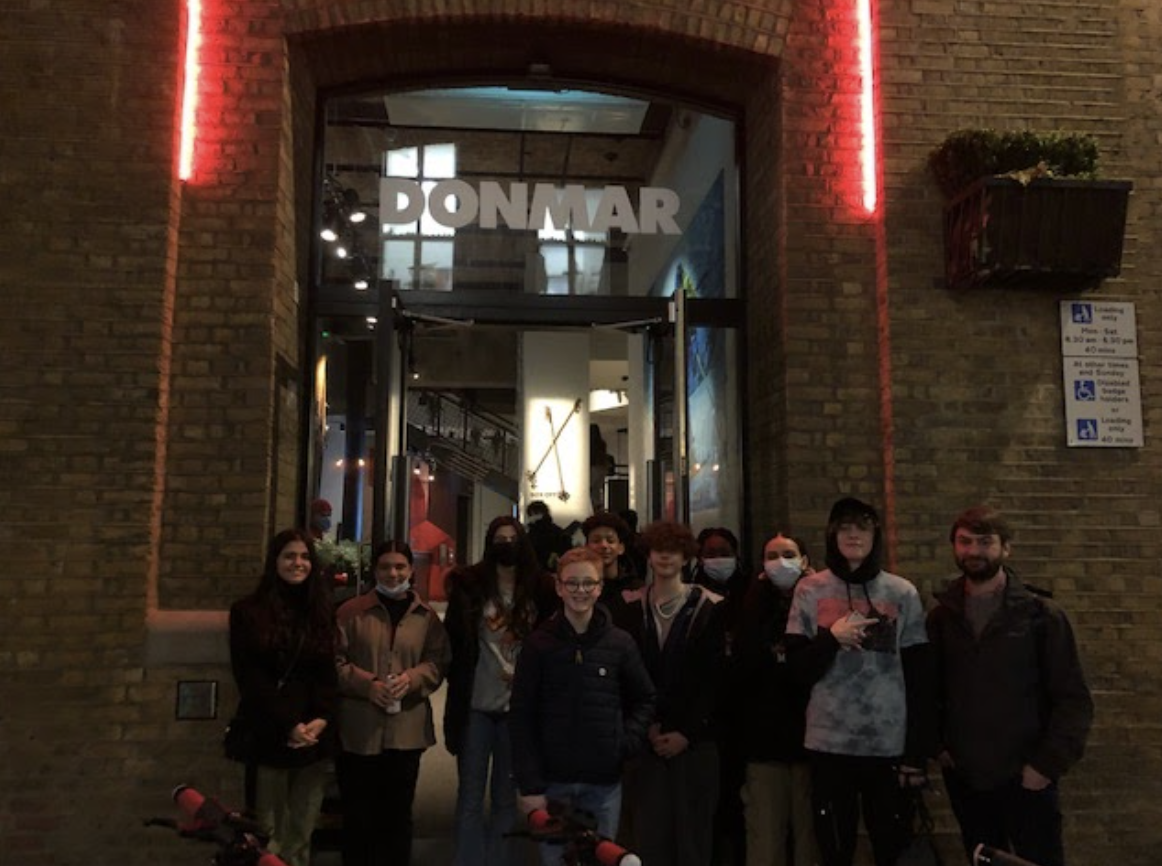 The Donmar Warehouse very kindly allowed our students, accompanied by Mr Maculkin and Ms Verity, to attend an evening performance of the play.
During the workshops, Level 2 students proactively collaborated, passionately discussing the many complex and sensitive themes anchored within these questions. Tasked with producing some 'free writing' based on these themes, they drew upon a spectrum of life experiences; some personal, some family, others of friends and/or strangers. This prompted many deeply thought provoking conversations from which they constructed their response; a shared decision to focus on the ideas of Fight, Flight or Fight.
Over the course of the project, particular attention was also paid to the techniques involved in producing such a piece: research; establishing the aims and objectives; genre, style and form; and structure, to name but a few.
The end product is a wonderfully evocative piece of writing that guides us through the landscape of the contemporary world, as seen through the eyes of a generation facing challenges not of their own making. Touching on so many current social, political and environmental themes, the piece undoubtedly resonates with every one of us on some level, if not many.
Upon finishing, our students' hard work and dedication received the ultimate commendation when specific extracts were chosen and embedded in the performance 'Take the Stage'. Seeing their contribution come to life was a truly wonderful achievement. 
Huge congratulations to all you Level 2 Drama creatives who made this happen! 
Please scroll down to read the piece in full: