UCL Academy's exciting curriculum further enriched thanks to a unique partnership with Google Deepmind.
Chess as a platform to teach the importance of AI in the contemporary world.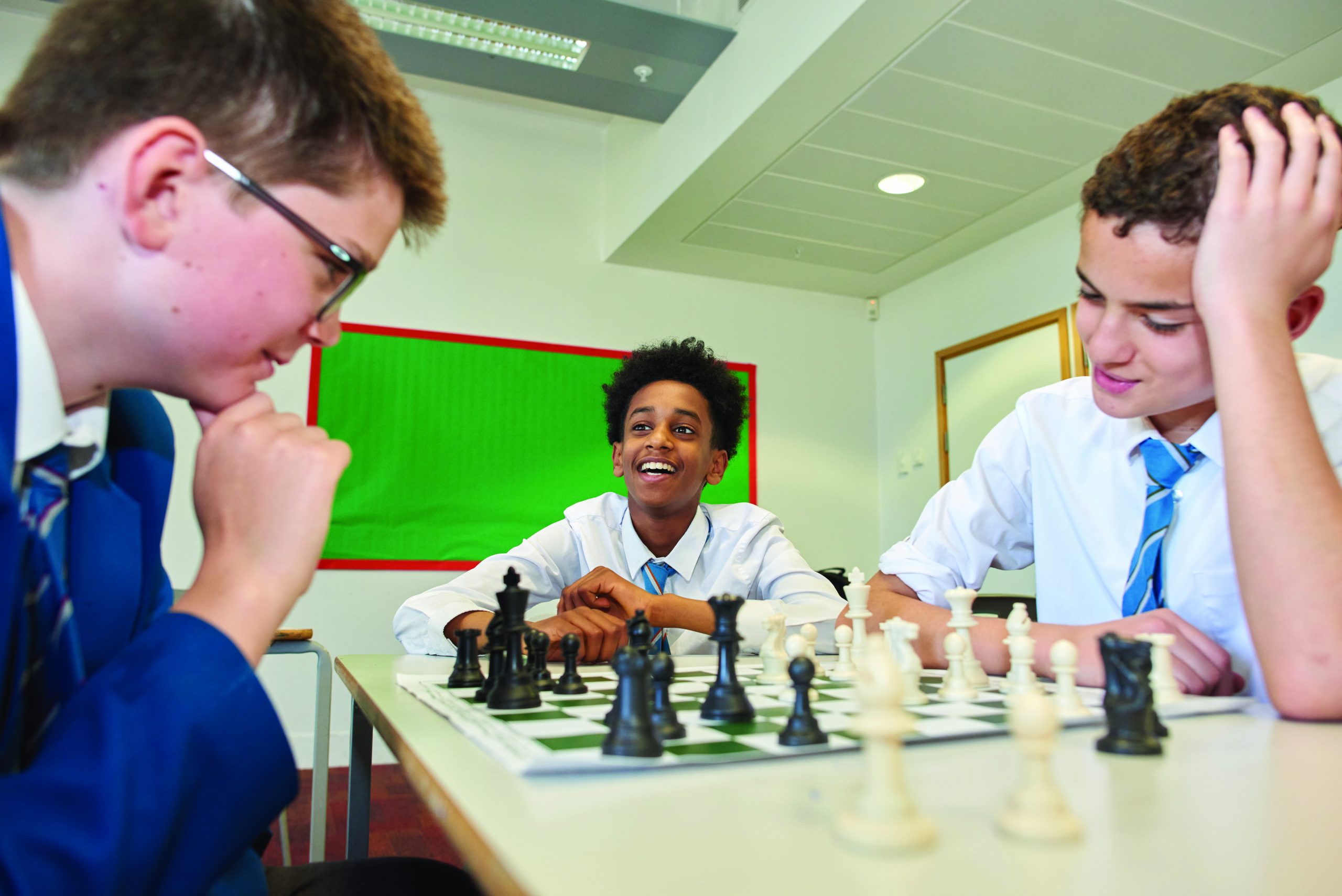 The ancient game of Chess is played worldwide, allowing all age groups from a plethora of backgrounds to play one another in a strategic battle of the minds. It is well known for its ability to develop Mathematical, Concentration, Resilience and Soft skills, as well as Cognitive function, through forcing players to make situational decisions while planning for potential future choices, or moves in the case of chess. As a long and ever-popular element of our SDL (Self Directed Learning) programme, this year, we look forward to implementing it further via a programme provided by the partnership of Chess in Schools and Communities and Google DeepMind. With deep-rooted connections to Computer Science being taught at the Academy, the programme will use chess and its application within AI to inform students of AI-related subjects available in higher education and the ever-growing societal demand in this field, with the ultimate aim of the programme being to nurture young people towards degrees in AI or subjects that can lead to careers in AI. 
The one-year programme will pilot the delivery of a bespoke 30-week course in AI and chess at UCL Academy that will include academic study, practical exercises, and guest speakers on subjects from machine learning to AI ethics and creative applications. Starting later this month, the AI and chess programme will also include mentoring for the cohort to assist them with university applications and offer them opportunities to volunteer with the Chess in Schools and Communities charity.
Malcolm Pein, CEO and Founder of Chess in Schools and Communities said:
"We are excited to be working with Google DeepMind and UCL Academy to deliver an innovative AI course to students. Delivered by teachers at UCL Academy and CSC, the course will go beyond the standard A-level computer science curriculum and connect state school students with AI experts in academia and industry to help them build knowledge, skills and confidence to follow their passion for AI at university."
Obum Ekeke, OBE, Head of Education Partnerships at Google DeepMind, said:
"At Google DeepMind, we have a long-term vision to support the next generation of AI creators, ensuring they truly represent the wider world. This vision starts with education. By focusing on education at an early age and making science and AI feel relevant and accessible to all, we can help break down the barriers that are leading to underrepresentation in this field. We hope that through using chess as a vehicle to learn more about AI and develop relevant skills, this education programme can help instil confidence in students from all backgrounds, and eventually play a part in creating a more inclusive and accessible global AI ecosystem."
Robin Street, Co-Principal of UCL Academy said:
"Everyone, everywhere is rightly talking about how AI will change education and indeed the wider world. Schools work hard every hour, every day to provide the best education they can to prepare their students for the modern world. For us to be working with CISC and Google Deepmind on such an important and innovative project is a game changer. We believe the work we will all be doing will help not only a generation of our own. Students be inspired by AI, but also create a programme that can be shared more widely across many schools as a way to build this vital content into their curriculum."
Chess is a game of perfect information and has been described as a 'petri dish' for AI research. Google DeepMind's involvement in Chess dates back to 2017 when the research lab introduced AlphaZero, the first computer chess entity to use the AI technique of reinforcement learning. By playing itself 49 million times, AlphaZero created its own data and surpassed the playing level of any previous chess engine based on brute force calculation or software. AlphaZero has since inspired new research breakthroughs and AI applications.
Google DeepMind is collaborating with a number of education partners to tackle school-level barriers to underrepresentation in AI and develop the next generation of AI creators.
To learn about this exciting programme and our wider curriculum, please join us at one of our upcoming Open Events.
Foundation Open Events: 22nd & 29th, September, 6th October (morning events), 25th September (evening event).
Sixth Form Open Event: 6th November (evening event).
Click here to book.