What does it mean to be a good leader?
We want every one of our students to leave the Academy knowing they have the opportunity to be a leader, in whatever capacity they choose. We want them to be good communicators, effective directors and responsible individuals. And that's why our leadership programme is essential to every Sixth Form student, irrespective of their desired career path.
Through a varied and considered programme, our students will have the opportunity to develop their social, moral and cultural understanding of the world they live in. They will develop crucial skills needed to be a leader, such as collaboration, accountability, negotiation, debating, taking responsibility and problem-solving.
The Student Leadership Team is a democratically elected body. Staff and students vote for the key roles of Head Girl and Head Boy and their two deputies. The Student Leadership Team benefits from specific leadership training from external partners to support and enhance this role. This team in turn leads the Student Ambassadors and are the main forum for Student Voice.  
Meet our current Sixth Form Leadership Team: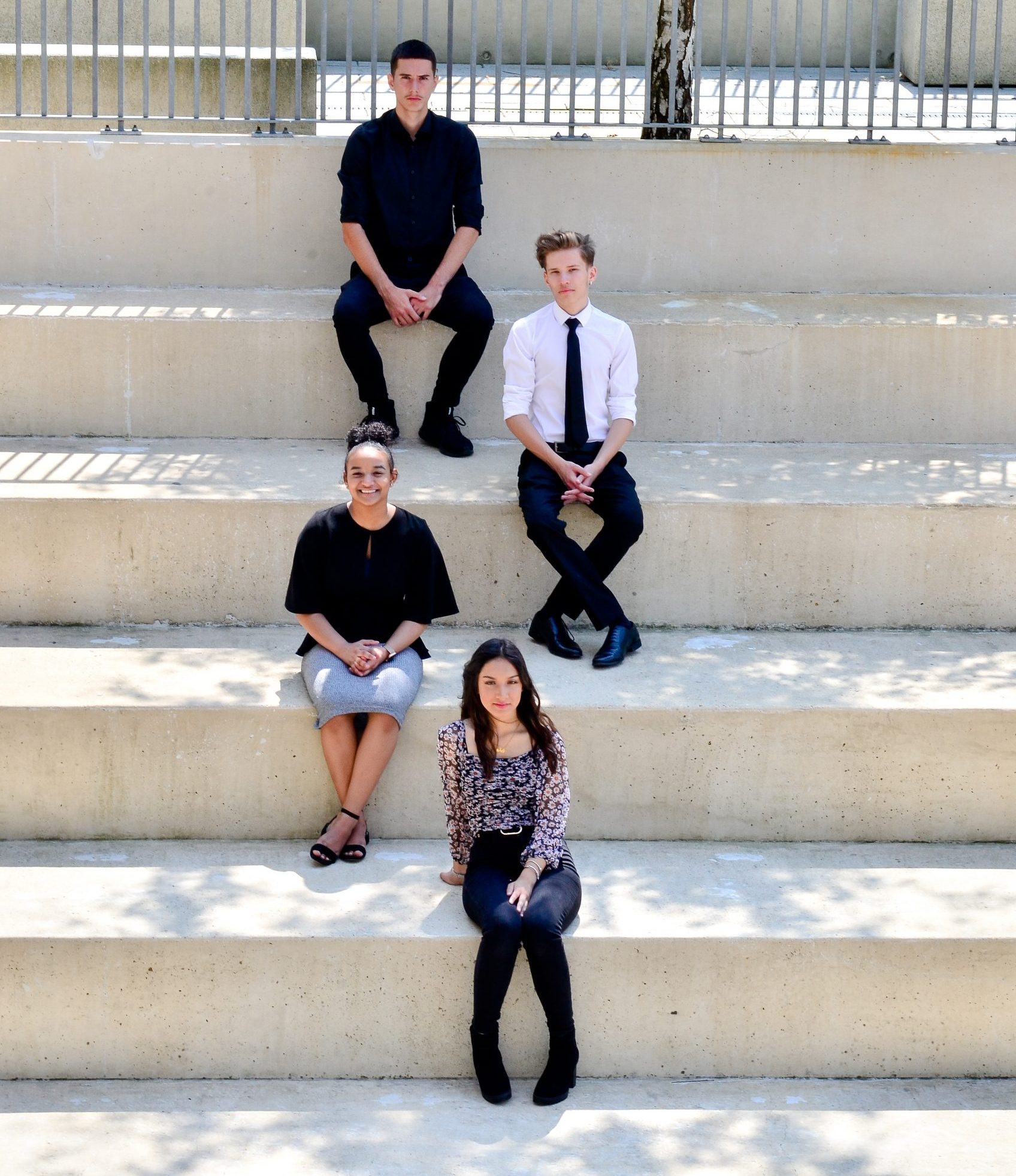 From top to bottom of photo, meet the team:
Deputy Head Boy
"My name is Elion Tmava and I am your Deputy Head Boy. I've spent the majority of my life at this school, which has helped me develop as a young man. I now have the opportunity to give back to this community and this leadership team will provide a platform from which the voice of the students can be heard. We strive for a closer, more tightly knit community where everyone feels part of something bigger than themselves. Don't hesitate to make your voices heard, as we are here to project those voices to form a stronger and more inclusive academy".
Head Boy
"My name is Vladut Iacob and I am your Head Boy. I am an external student studying Physics, Maths and Art. My strongest belief is the one I have in you. I am here to encourage you to take this leadership role for yourself; I want you to be the head student for the upcoming year and carve your own path.Your success and happiness are both dictated by you; I cannot wait to see the greatness you will achieve".
Deputy Head Girl
"My name is Nora Badi and I am your Deputy Head Girl. I have high hopes for every student in UCLA . We should reflect upon the new things that we have learnt, the relationships that we have formed or strengthened and how our own resilience and adaptability has benefited us. By standing back up again after this pandemic, we grow to be stronger and dedicated as we walk back in school again".
Head Girl
"My name is Riana Rahman and I am delighted to be your Head Girl for next year. I have been at the school for the past 6 years now, seeing it evolve, grow and prosper. I can't wait to be a part of it developing even more, creating a stronger student voice, as well as maintaining the positive, encouraging community spirit that allows UCL to thrive. I study Physics, Maths, and Art here at UCL. Feel free to ask any questions, and don't be afraid to approach me, or anyone else on the team -we are always here to help and support in the best way we can. Remember, be good, work hard and aim high always!".