OUR SPONSOR – UNIVERSITY COLLEGE LONDON
The UCL Academy was the first school in England to have a university – University College London – as its sole sponsor when it opened in September 2012.
University College London (UCL) was founded in 1826, and was the first university in England to welcome students of any religion, and the first to welcome women on equal terms with men. Today, it is London's leading multidisciplinary university, with more than 13,000 staff and 38,000 students from 150 different countries. It is widely recognised as one of the world's leading universities, and is ranked 9th globally in the 2023 QS World University Rankings.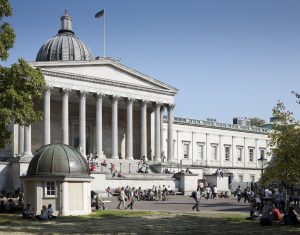 UCL's decision to apply for sponsor status was driven by its ambition to make a lasting contribution to education in Camden through building a partnership between a world class university and an inner London school. The university's vision was for regular exchange of ideas and teaching and learning practice between the two institutions, promoting academic excellence and breaking down the barriers between secondary and higher education.
UCL's application for school sponsor status was approved by the government in 2008, and in 2012, The UCL Academy opened with 180 students in Foundation (Year 7) and 125 students in Level 3 (Year 12). The September 2016 of students took the Academy to its full capacity.
In 2017, the class of 2017, who joined in 2012 as Year 7s, became the first Academy students to take GCSEs, and performed well above the average in the core subjects.
Speaking at the Academy's formal opening in 2013, Lord Andrew Adonis, former Schools Minister, said: "The UCL Academy is one of the best and most innovative institutions to have been set up within the English education system in recent years. It enshrines a wholly new form of partnership between a leading university and a state school, with the university taking full responsibility for governance, leadership and curriculum."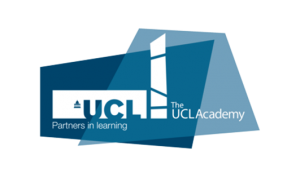 Links
About UCL
Formal opening of UCL Academy
UCL Academy's first GCSE results