Uniform 
Students at the UCL Academy are required to wear a uniform which is designed to foster pride in the Academy and promote good self-presentation skills important in future life.  All items of uniform are affordable and easily available.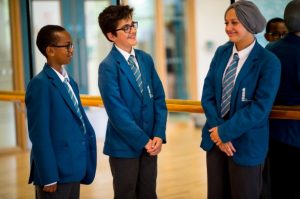 For details of uniform requirements for students from Foundation through to the end of Level 2+, please click here. The uniform can be bought via Stevensons www.stevensons.co.uk.
Level 3 students are required to dress in business dress at The UCL Academy.