About our School
The UCL Academy is a high-achieving, non-selective secondary school established in 2012 by University College London (UCL), one of the world's leading universities, with a mission to support students of all ability levels to higher levels of attainment and enthusiasm for further study. In 2017, our very first cohort of students (the original year group from 2012) sat their GCSEs. 40% of our Level 3 (6th form) students go on to study at Russell Group universities.
Our sponsorship by UCL enables our students to take advantage of the facilities and expertise of one of the world's leading universities, whether through support of our curriculum development and learning ethos, or our programme of master-classes, seminars and summer schools given by UCL staff. Our staff can access UCL resources, and our students benefit from UCL student mentors and tutors.
As a young school, we have been able to develop our curriculum and learning philosophy to incorporate better understanding of achieving education of the whole person. Working with our sponsor UCL, we have developed our Connected Curriculum, based on the premise that students learn best when they can make meaning and sense from their learning. To do this our students are required to connect their learning and demonstrate their knowledge and understanding at fixed points on the 'learning cycle'.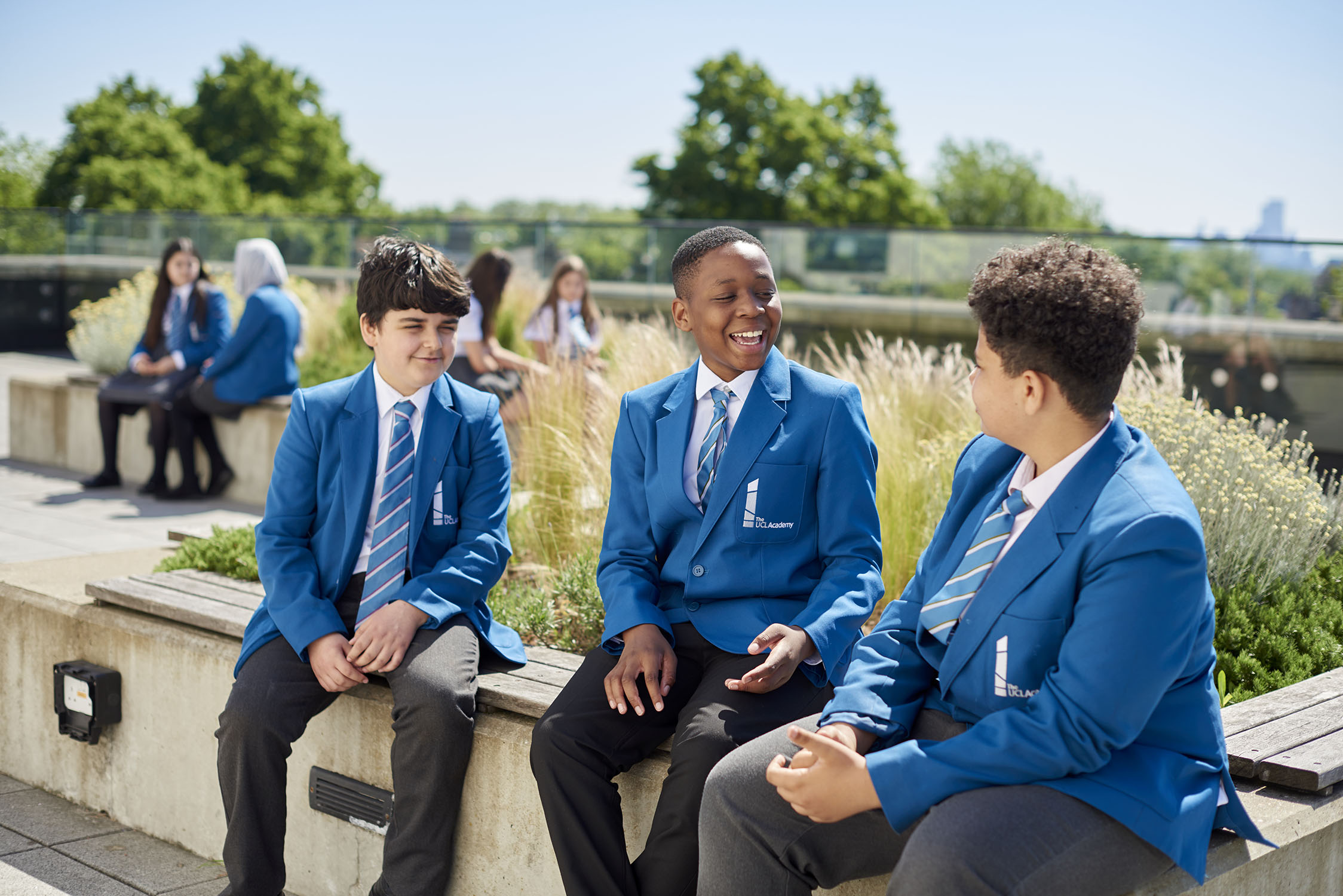 We are a specialist school in STEAM (Science, Technology, Engineering and Mathematics) taking on the challenge of getting more students enthused and committed to subjects which have historically seen a less diverse student uptake. Alongside our STEM specialism, we have an excellent programme of music, art and drama, and an elite sports programme, all of which contribute to our broad and balanced curriculum.
Education of the whole person is at the heart of the Academy's vision. Among the elements that particularly reflect this are our self-directed learning programme (SDL), in which all students participate as part of a longer Academy day, and our emphasis on collaborative learning, based around the Learning Set of six students, which emphasises the essential contribution each member of the group makes for the outcome to be successful.
The UCL Academy is a participant in the Camden Healthy Schools Programme, an initiative designed to enable schools to improve the health and well-being of their communities.
The Academy is organised around five Houses, with every student and member of staff belonging to a House. Each House has its own Superstudio space and canteen area. A student belongs to the same House for the duration of their time at the Academy, enabling them to build a strong House identity and to be provided with academic and pastoral support from those that know them best.  
For more information about life at the Academy, please explore the links on our website and take a look at our Prospectus. You can also watch our video showing you the school in action.