Careers Programme
At the UCL Academy we aim to raise aspirations, challenge stereotypes and encourage students to consider a wide range of careers. Through careers education and guidance it is hoped that students will be encouraged to make the most of their talents and to go on to jobs or courses which suit their needs and aptitude.
We are committed to:
the promotion of equal opportunities and try to use every opportunity to challenge stereotypes
the provision of resources and advice to enable students to understand and develop career choices and to ensure that careers education is seen as part of the overall curriculum and learning framework for all years
encouraging students to achieve and to be ambitious
involving students, parents and carers in the further development of careers work
working with Connexions so that no student is disadvantaged in gaining access to education, training or work
achieving and retaining the Investors in Careers Award.
We recognise that the process of making career decisions is a lengthy one and that most of our students will make their final choices only after completing their higher education. We do however, feel that you can never start too early and every level in the students' experience at The UCL Academy will contain career advice and guidance.
In particular, we intend our students to:
prepare for careers and challenges that don't exist yet
develop a broad understanding of the job market whilst gaining the ability to respond to changing opportunities
develop independent research skills so that they can make good use of information and guidance though our Big Ideas and Grand Challenges
develop and use their self-knowledge when thinking about and making choices
develop the skills they need to review achievements, plan future actions, make decisions, present themselves well and cope with change and transition.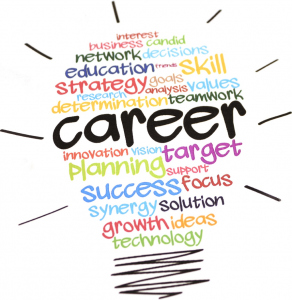 Careers education helps our students develop the knowledge and skills they need to make successful choices, manage transitions in learning and move into work. Through guidance, students are able to use their knowledge and skills to make the decisions about learning and work that are right for them. Progress in students' self-development and understanding of careers is regularly monitored.
Work Related Learning
Students in Level 2 and Level 3 have dedicated work experience weeks as a key part of their studies. The dates will be available here in due course.
Important Information
Please click on the following links to access more detailed information about the UCL Academy Careers Programme:
Impact of Careers Education at UCL Academy
Application for Provider Access
The UCL Academy Safeguarding and Child Protection Policy
To read The UCL Academy's Careers Education Information Advice and Guidance Policy please click here.
For further careers advice information, please click here.
Careers and Pathways Bulletins