Our long awaited Sports Day!
After the washout that was Wimbledon, we were all keeping our fingers crossed for better weather come Sports Day, and we weren't disappointed! The sun was shining on Parliament Hill and all involved were eager to reignite the house competition they missed out on last year due to Covid.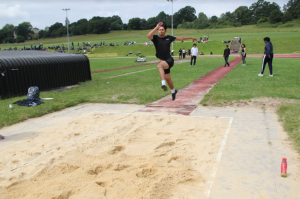 Standout performances were seen in many events. But, as well as the great achievements, it is worth noting that the main success of this year's Sports Day was everyone experiencing a sense of normality and being able to share memories once again.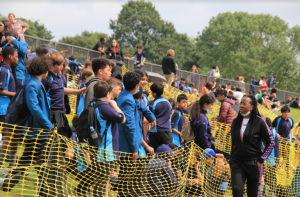 Head of PE, Ms Potter said: "It was fantastic to see so many students laughing, smiling and cheering each other's success. The atmosphere was brilliant and supportive and the quality of performances across all events was very high. The highlight of the day and the image that summed up the collectiveness of the students was when one of our SEND students in Foundation fell over during the 100m. Immediately the Head Boy and Head Girl rushed over to pick her up and run with her as she finished the race, with the rest of the school cheering her on. An amazing example of the fantastic students at The Academy".

After the points were carefully counted, the victors of the day were announced…Orion! Huge congratulations to all those involved.
After last winning in 2012/2013 – who knows, perhaps this signals the passing of the baton?