Female Football Icon visits the Academy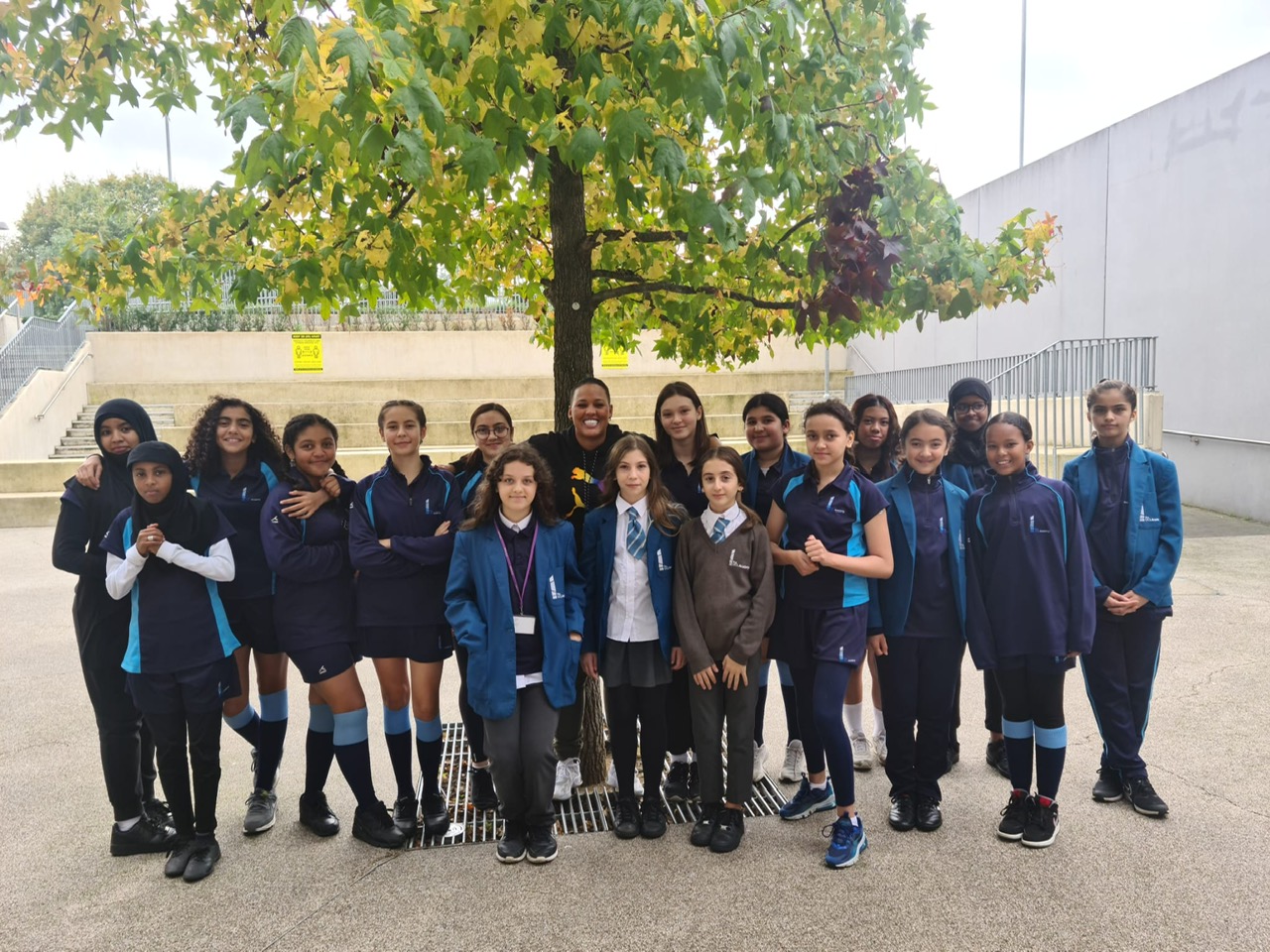 Just before the half term break, some of our female football team and other football enthusiasts were lucky enough to take part in a coaching and Q&A session with former Arsenal, Chelsea and England forward, Lianne Sanderson. Lianne's illustrious football career makes her one of the most successful female footballers in the professional era of the sport and as such, this was an exciting addition to our sports programme. Curated by our Sports Development Officer at the Academy, David Kingston, the programme offers many different opportunities to students, one of them being to meet, be coached and hear personal accounts of athletes, with the aim of inspiring and motivating them to achieve their goals. Suffice to say, this session scored on all fronts!
The day began with a coaching session; students were put through their paces with passing drills and possession work after which they played a match, with Lianne guiding them from the sidelines. Throughout the morning, the girls displayed their passion and adeptness for the game, as individuals and as part of a team; all the more impressive considering they were being watched by a football icon!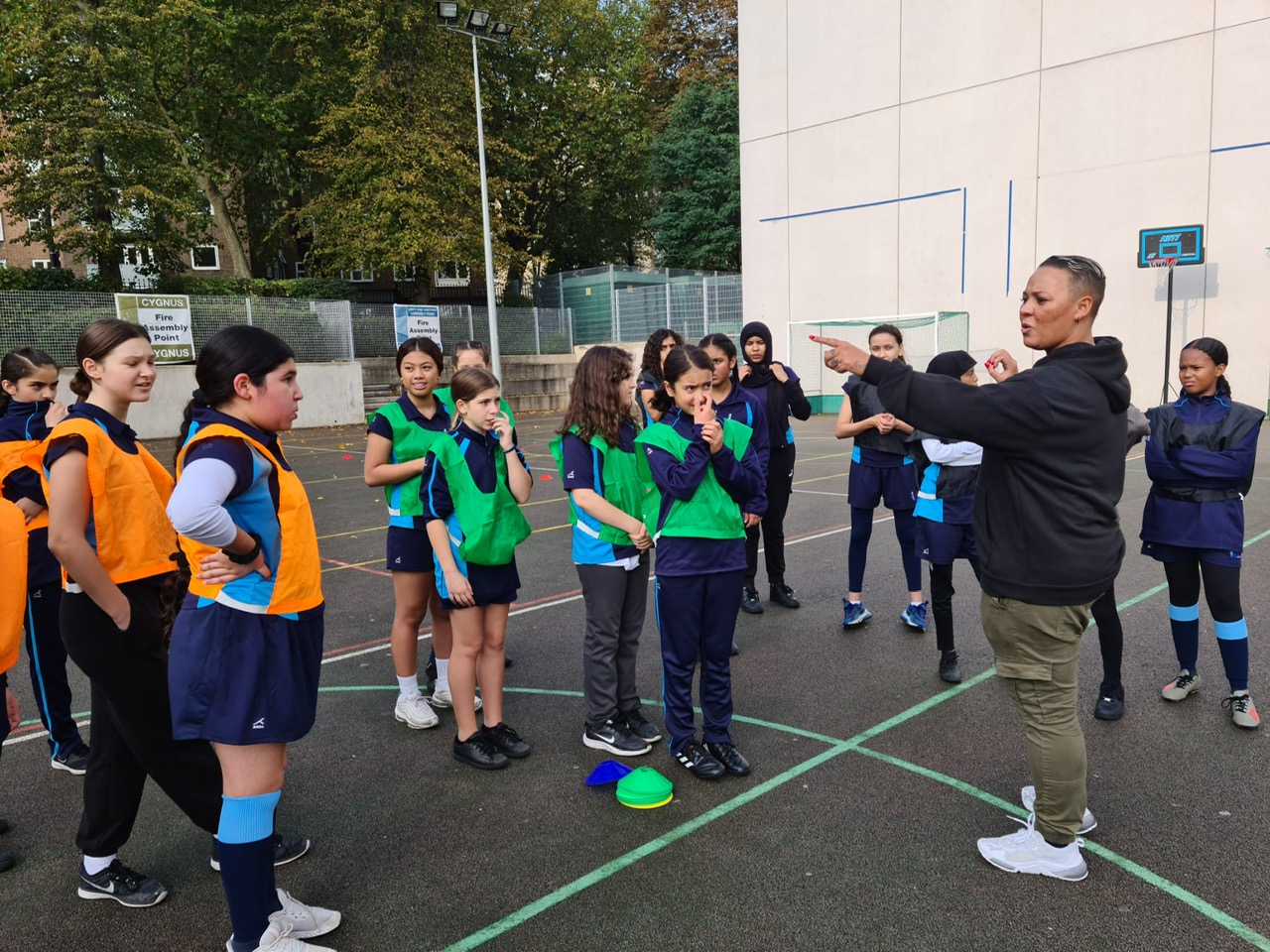 The Q&A marked the latter part of the session with Lianne. Students' had clearly prepared for this and delivered a stream of thought provoking questions on a variety of themes. Discussions were had about the many facets of a career in sports, notably, the importance of working in a team, exactly what is needed to perform at the highest level and the myriad of career paths available to those with an interest in sports, one of those being coaching.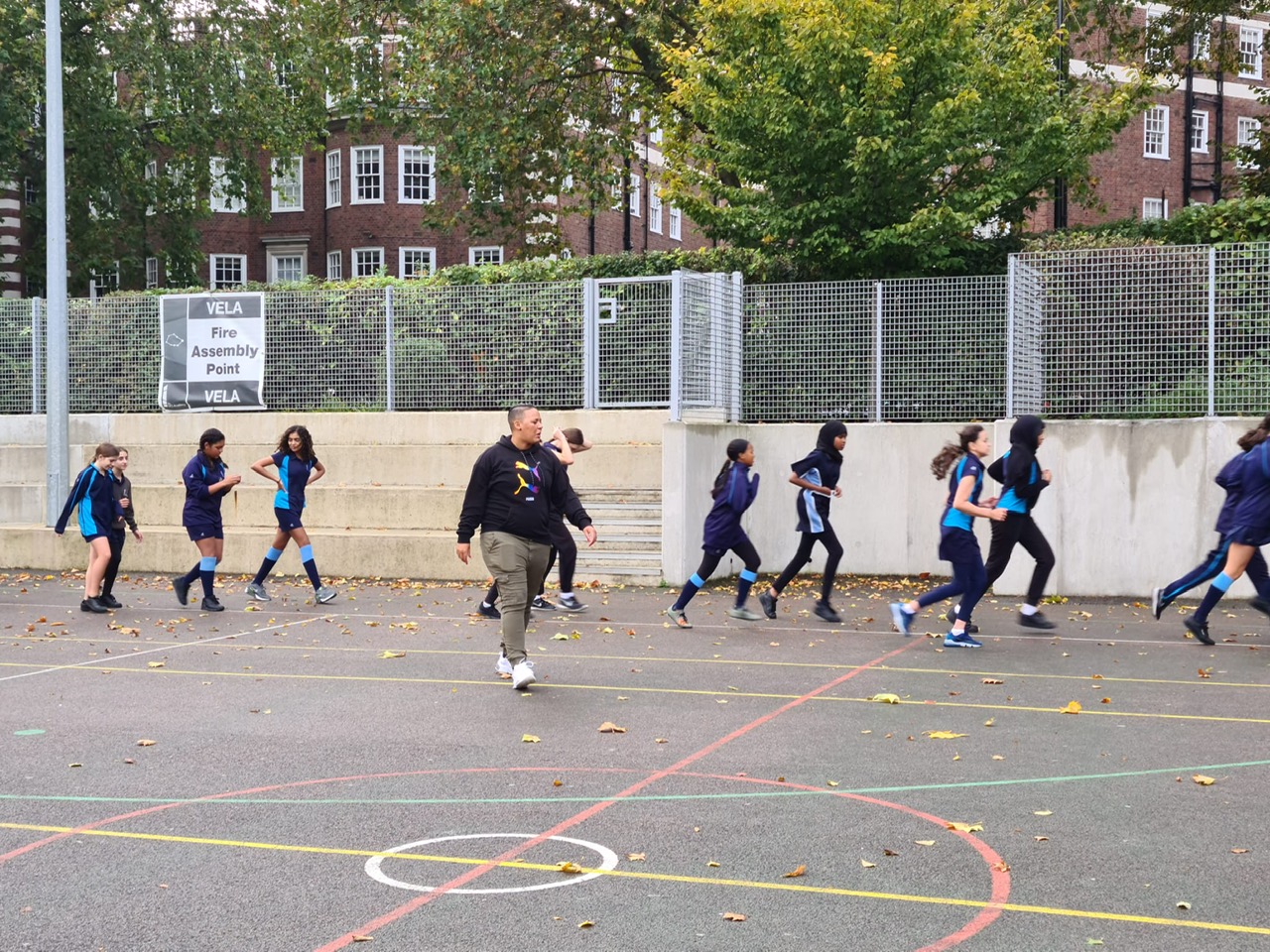 Equally important, Lianne spoke about the career paths available after retirement from the game and the widely acknowledged differences between the male and female football worlds. Overall, the girls were given a much better understanding of the dedication, consistency and sacrifice they will need to make should they pursue a career in sport.
Let's not forget, some sports stars' stories aren't all about playing for their county or country, they're equally about overcoming adversity in the pursuit of a dream. Lianne spoke about her own personal journey, recalling how injuries and being told she 'would never make it in football' spurred her on, and ultimately made her success all the more rewarding.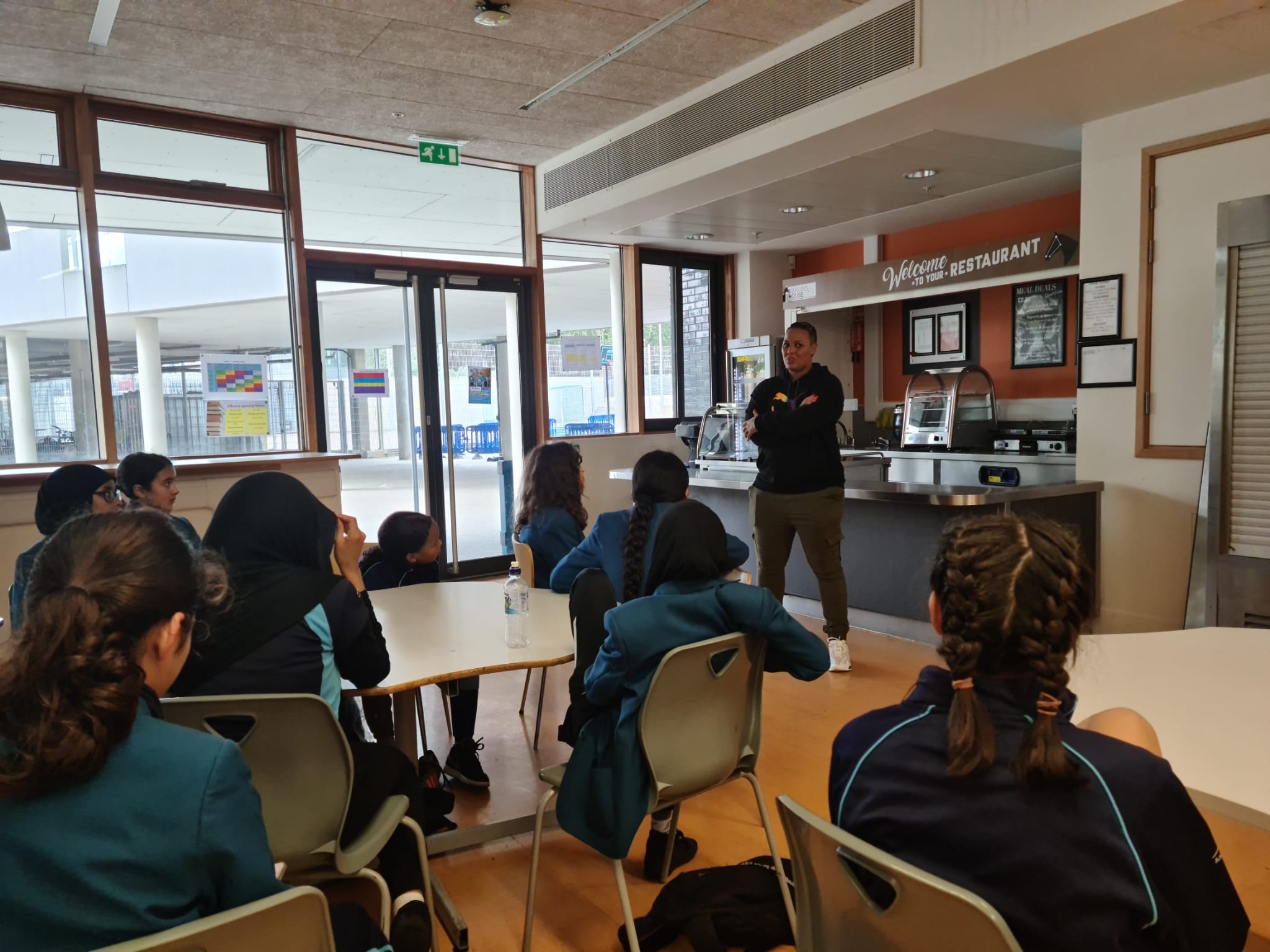 Giving our students tangible links to personalities they can relate to, who have achieved great things irrespective of their backgrounds or experiences is equally as important as recognising the appearances, caps for country and medals that some realise in their careers.
As time with Lianne eventually ran out, it was clear the day had been a resounding success. It's these experiences that can leave ​​indelible marks on young lives, and having seen the reaction of many of our students, this was definitely one of those moments.
Team Update:
Our newly established girls' football team is currently playing friendlies in preparation for entering a league competition in the very near future. Going on the current teams' talent, dedication and level of interest, they've a bright future ahead of them. Watch this space!
To view the upcoming fixtures list, go to: https://uclacademy.co.uk/sport-at-the-academy/fixtures/, and to keep up to date with their progress and other sports at the Academy, follow the @UCL_PE twitter account.