Congratulations to all UCL Academy Students on their GCSE Results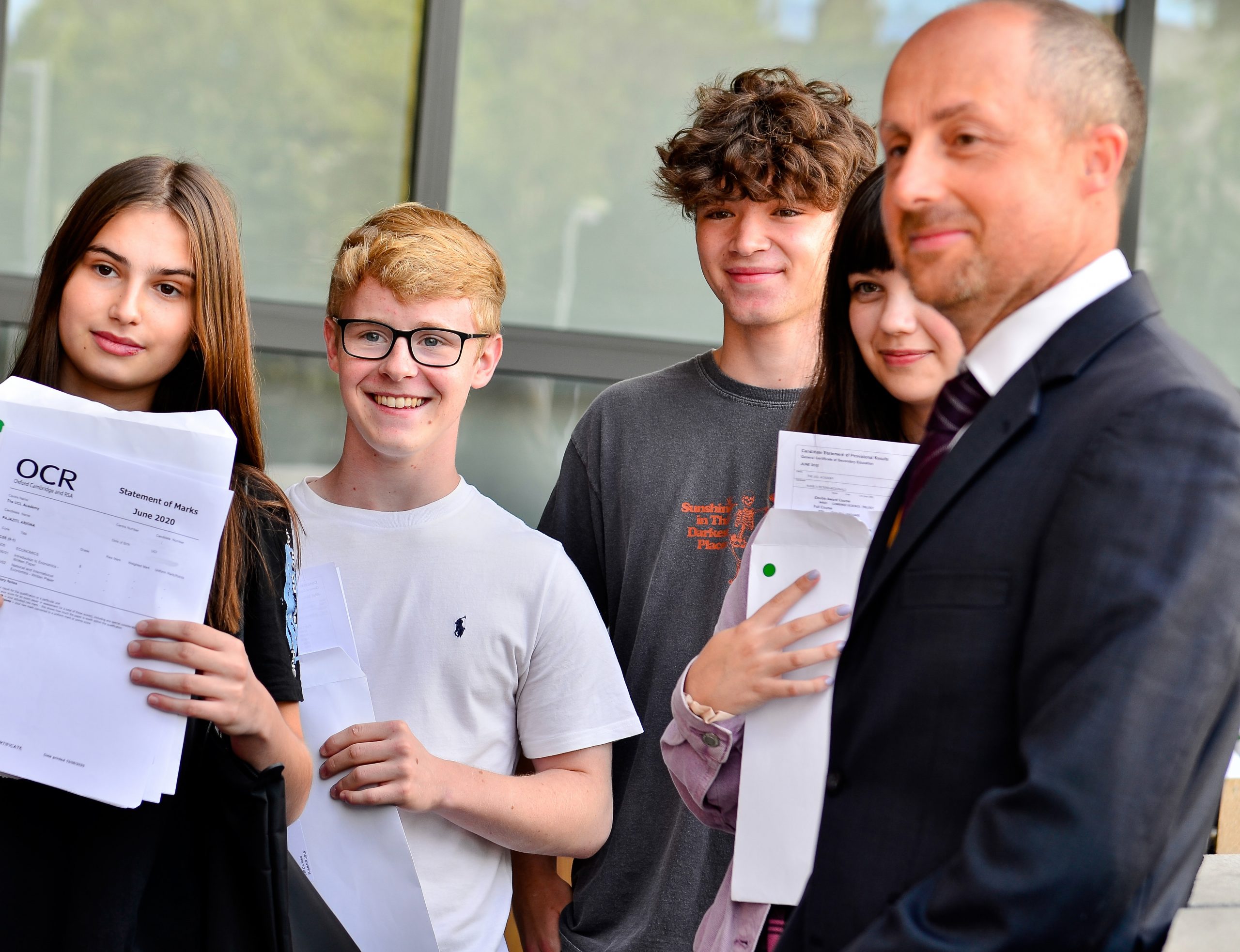 The UCL Academy is delighted to announce another excellent set of GCSE results. During a time of such uncertainty, we couldn't be prouder of our class of 2020. Students achieved well across the board, with many achieving the top grade levels of 8 and 9. We also have great pride in saying that many of our students will be returning to the Academy for its Sixth Form this year.
The Year 11 students have been a credit to themselves, The Academy and their parents.    
Robin Street and Simon McBride Co-Principals of the Academy said "Just as last week, today must be about celebrating and supporting every single one of our students at the end of this unprecedented academic year. Ensuring that all students receive the recognition they all deserve is our absolute priority. The atmosphere at school today has reminded us of how compassionate and supportive our students are and we could not be prouder of how staff have worked with our students today. For those moving on to other institutions, we bid them a fond farewell and we know they will go on to achieve huge success".
The most outstanding individual performances include: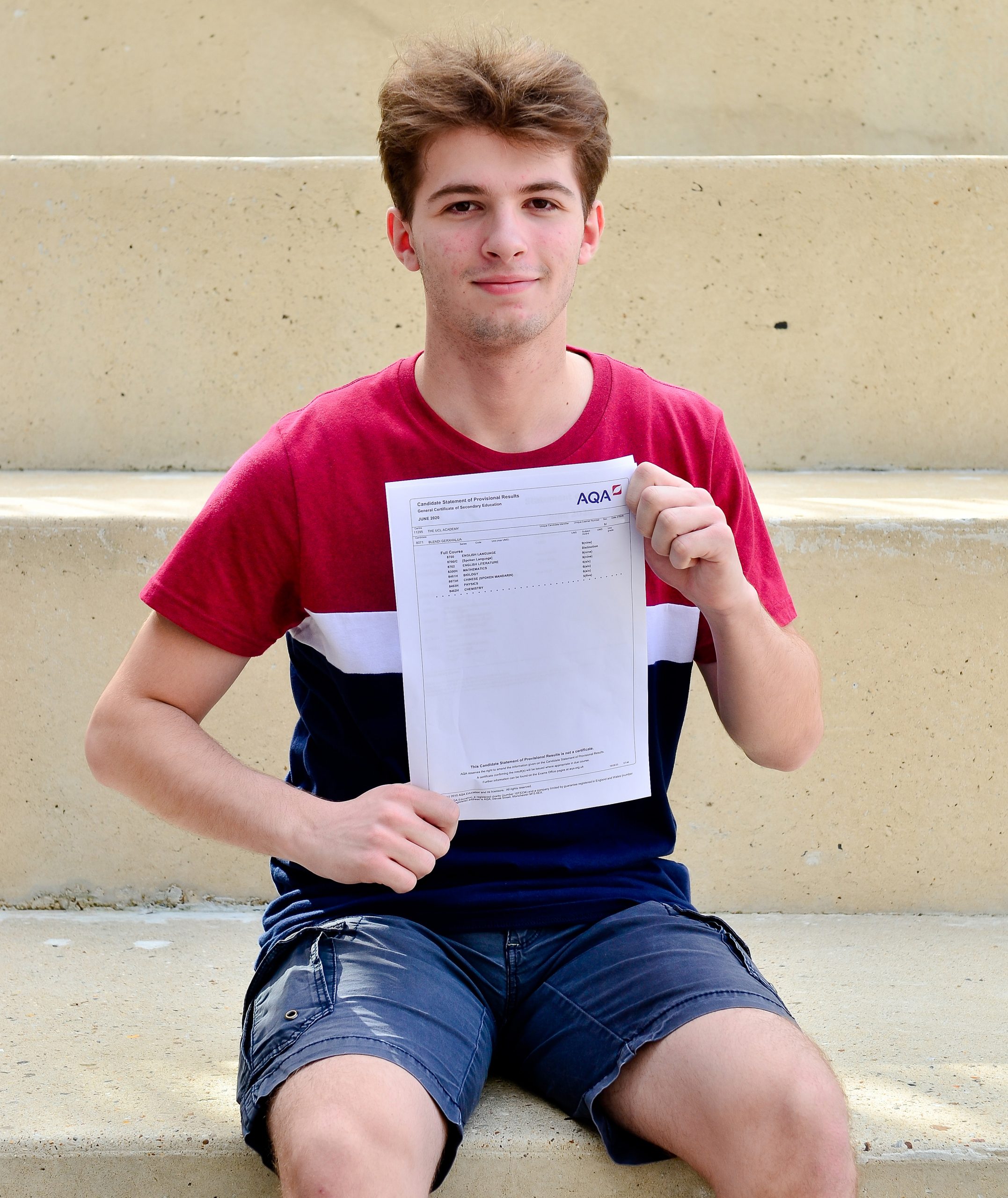 Blendi Gerxhalija has been studying at the Academy since Year 7. Today, he is celebrating an outstanding set of results including 10 GCSEs with 6 in grades 7-9. His family are incredibly proud of his results. Blendi said "The best thing about UCL Academy is the teaching environment, which you can really succeed in". Blendi is looking forward to starting his A Levels in September. On completion, he aspires to study at Cambridge University.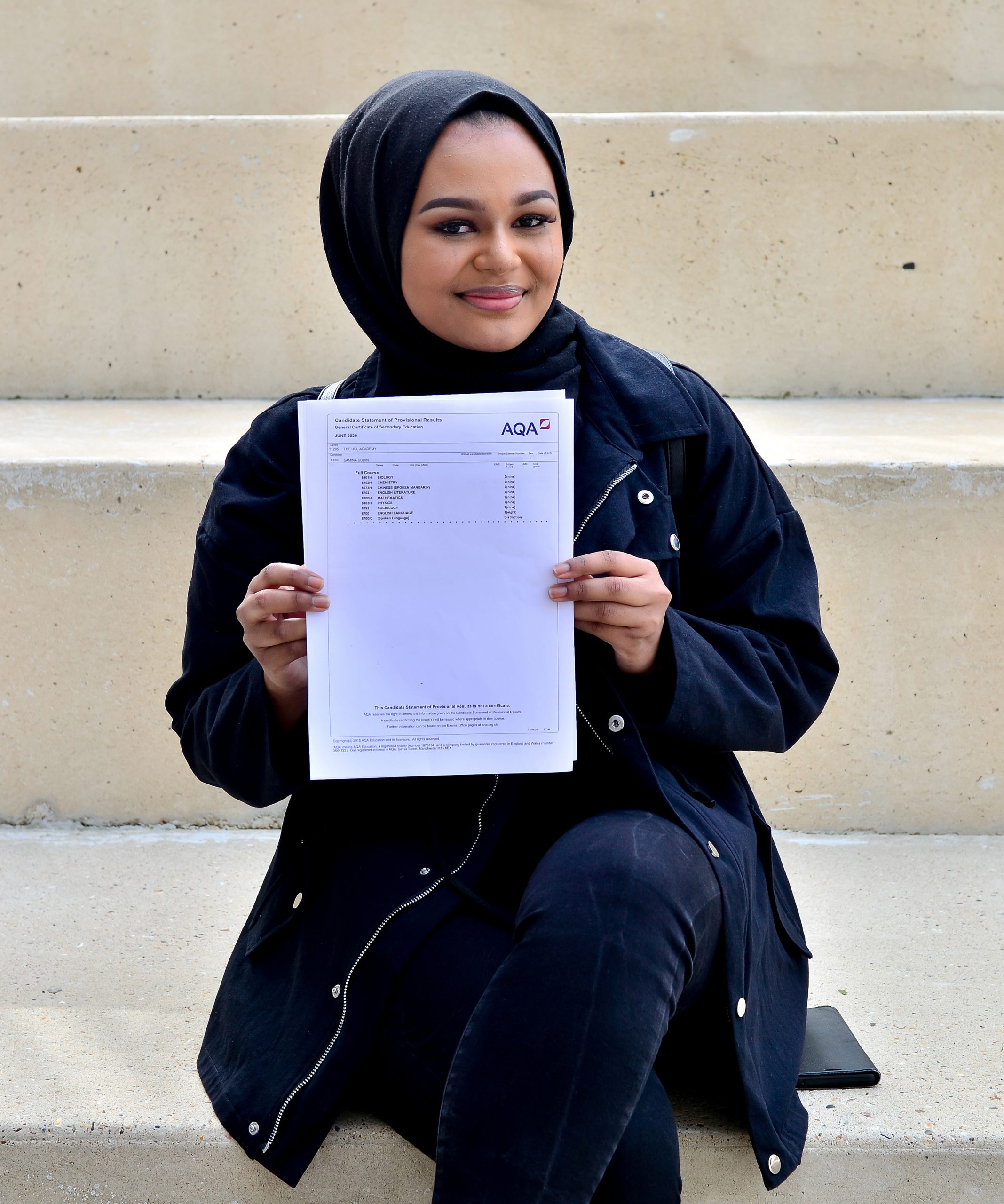 Samina Uddin was excited to collect her results this morning and overwhelmed by her achievements, 7 9s and 2 8s. As one of the Academy's top performing students, Samina is now looking forward to studying for her A Levels.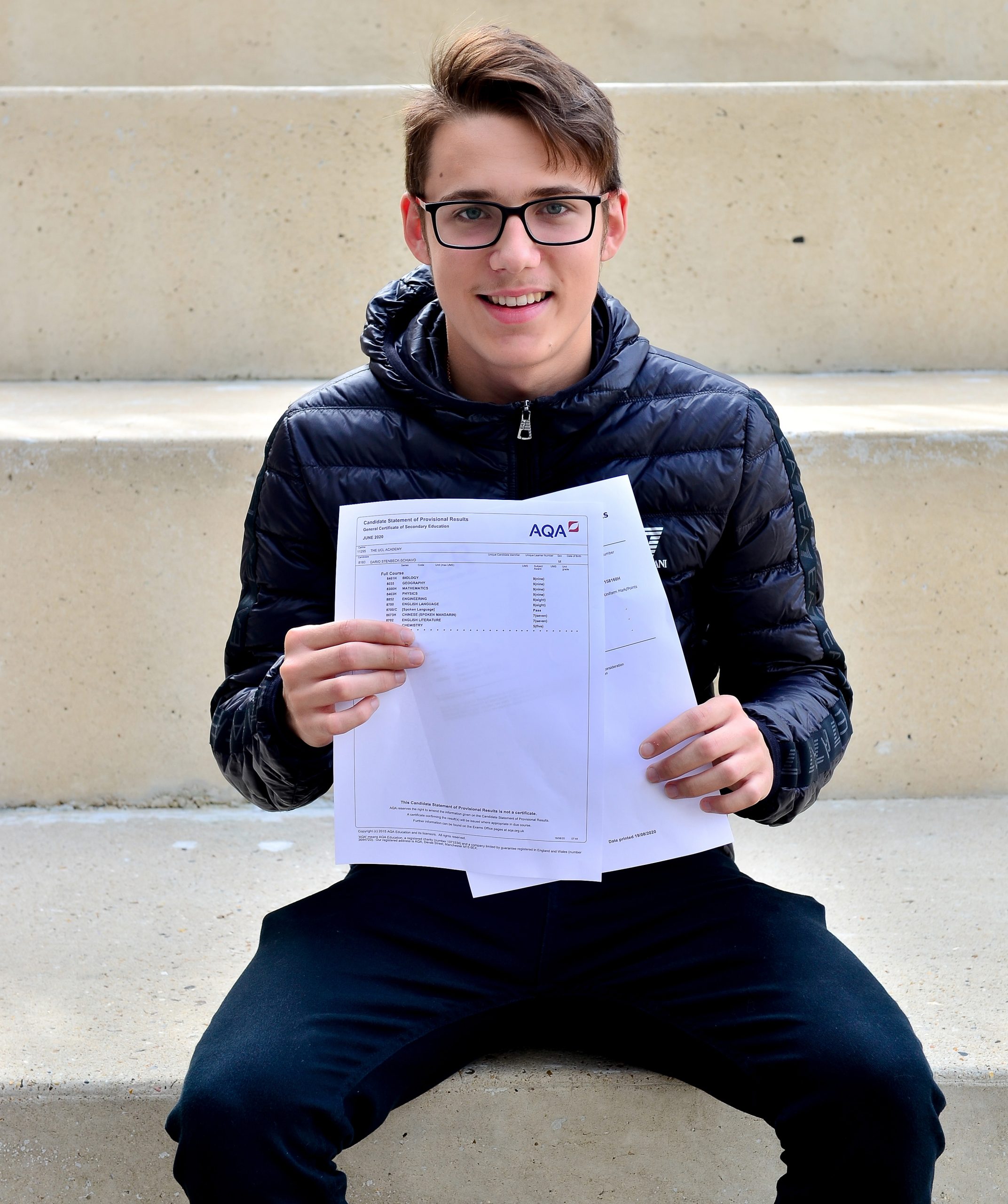 Dario Stenbeck Schiavo – With 10 GCSEs (9 in grades 7-9), Dario is celebrating a wonderful achievement at the Academy. Dario thanked all his teachers, in particular the Maths department who he said "pushed me even further in spite of my grade 9, and the online lessons in Engineering". Dario is looking forward to resuming his studies later this year.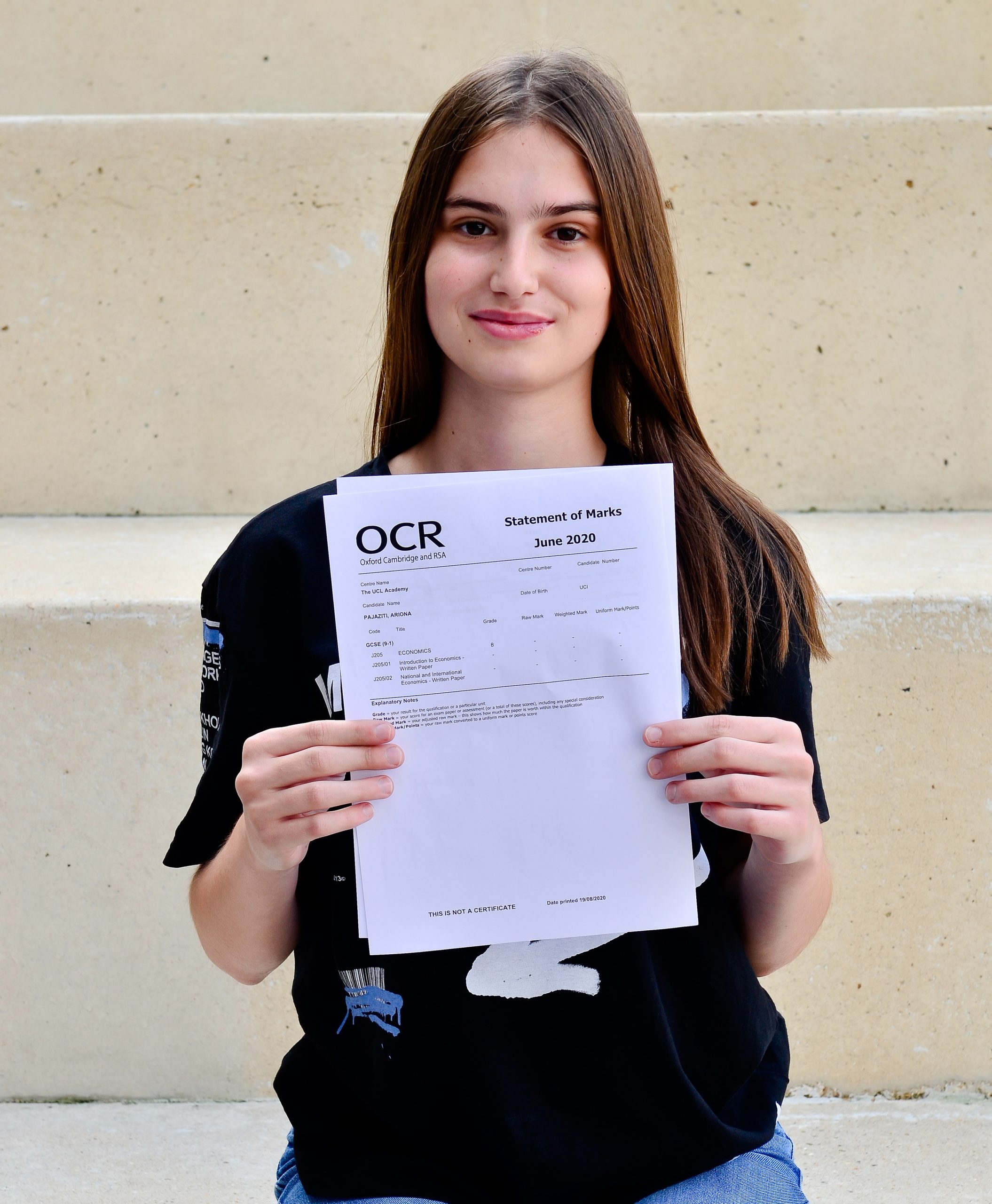 Ariona Pajaziti was thrilled to collect her results this morning which included 10 GCSEs (7 in grades 8-9). Ariona is looking forward to continuing her studies and said her experience was made "exceptional by the fun and enjoyable teaching that she was lucky enough to be part of at the Academy ".