Congratulations to all our A Level Students, after (hopefully) a Unique Year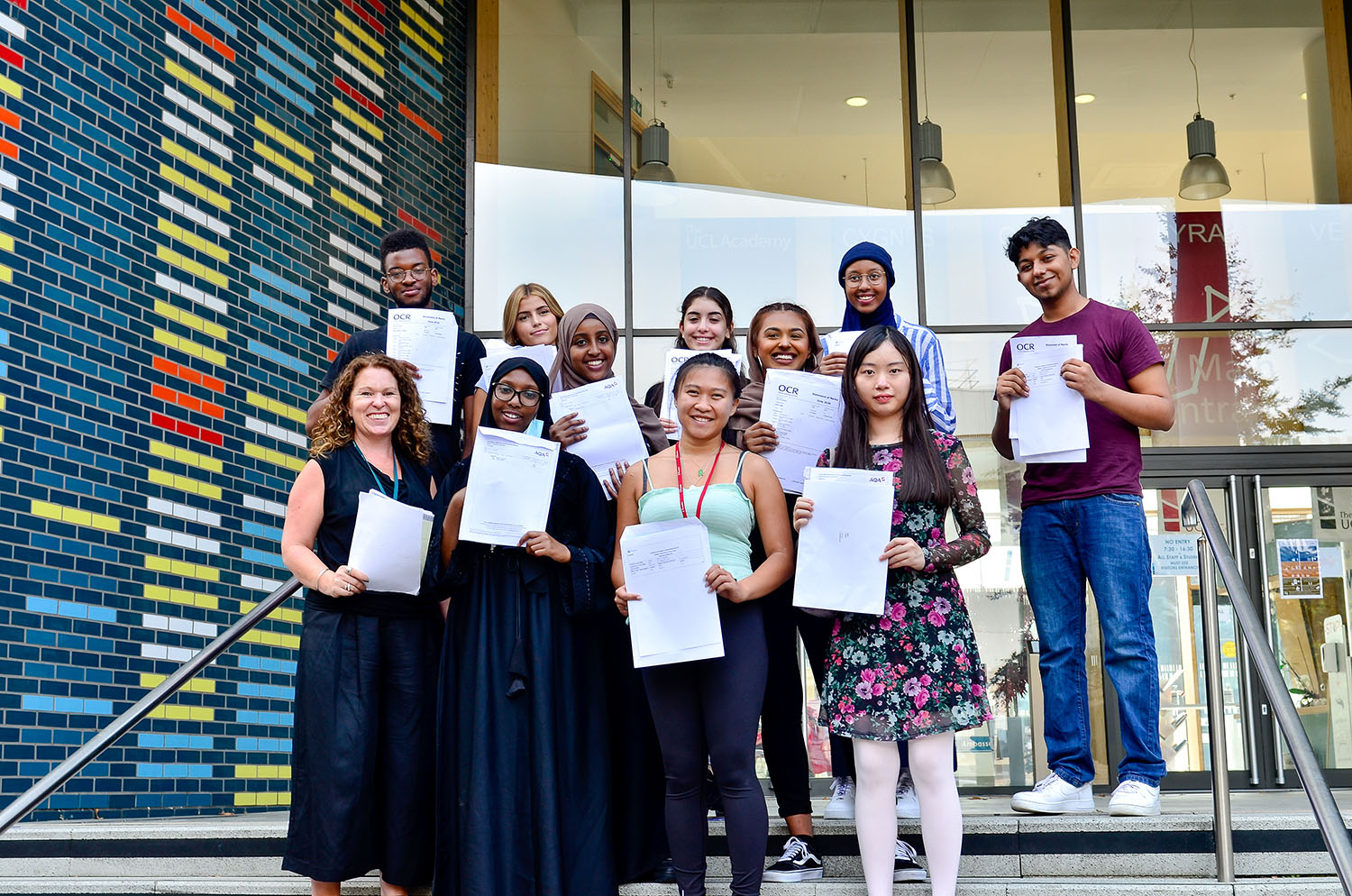 As always, we are delighted to announce the results of our A-Level students. Despite several challenging months, the commitment and hard work of the students have culminated in another successful year, with many of our 2019/2020 cohort securing places at so many of the UK's leading universities, including of course our Sponsor UCL. The academy is intensely proud of this year's graduates and celebrates the resilience and determination of students, teachers, and parents over the last few months specifically.
Overall, the results for our students continue to be very strong. Our 2019 outcomes put us in the top 20% of similar schools nationally, and students this year leave us with just as strong grades as ever.     
Robin Street and Simon McBride Co-Principals of the Academy said "Today must be about celebrating and supporting every single one of our students at the end of this unprecedented academic year. We are absolutely delighted that so many of our students have confirmed places on their chosen university courses. Ensuring that all students receive the recognition they all deserve is our absolute priority. The atmosphere at school today has reminded us of how compassionate and supportive this year group is and we could not be prouder of how staff have worked with our students today. We bid them a fond farewell as they move on, we know that these students will go on to achieve huge success, academically, socially and professionally".
Some of the stand-out individual performances: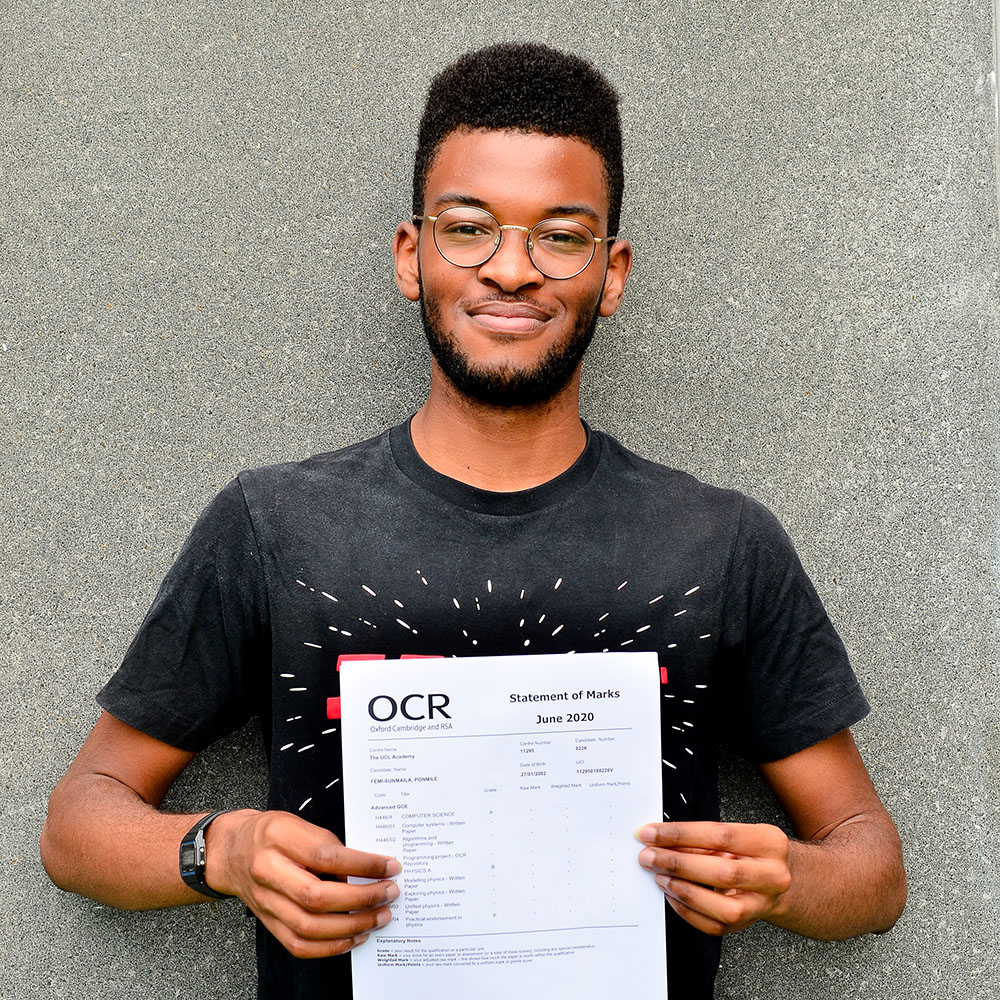 Ponmile Femi-Sunmaila is planning to study Computer Science at University College London. He achieved a great set of results; one A*, one A, one B and one C. Ponmile thanked all his teachers for their "dedication to making lessons so productive and for helping him achieve his goals".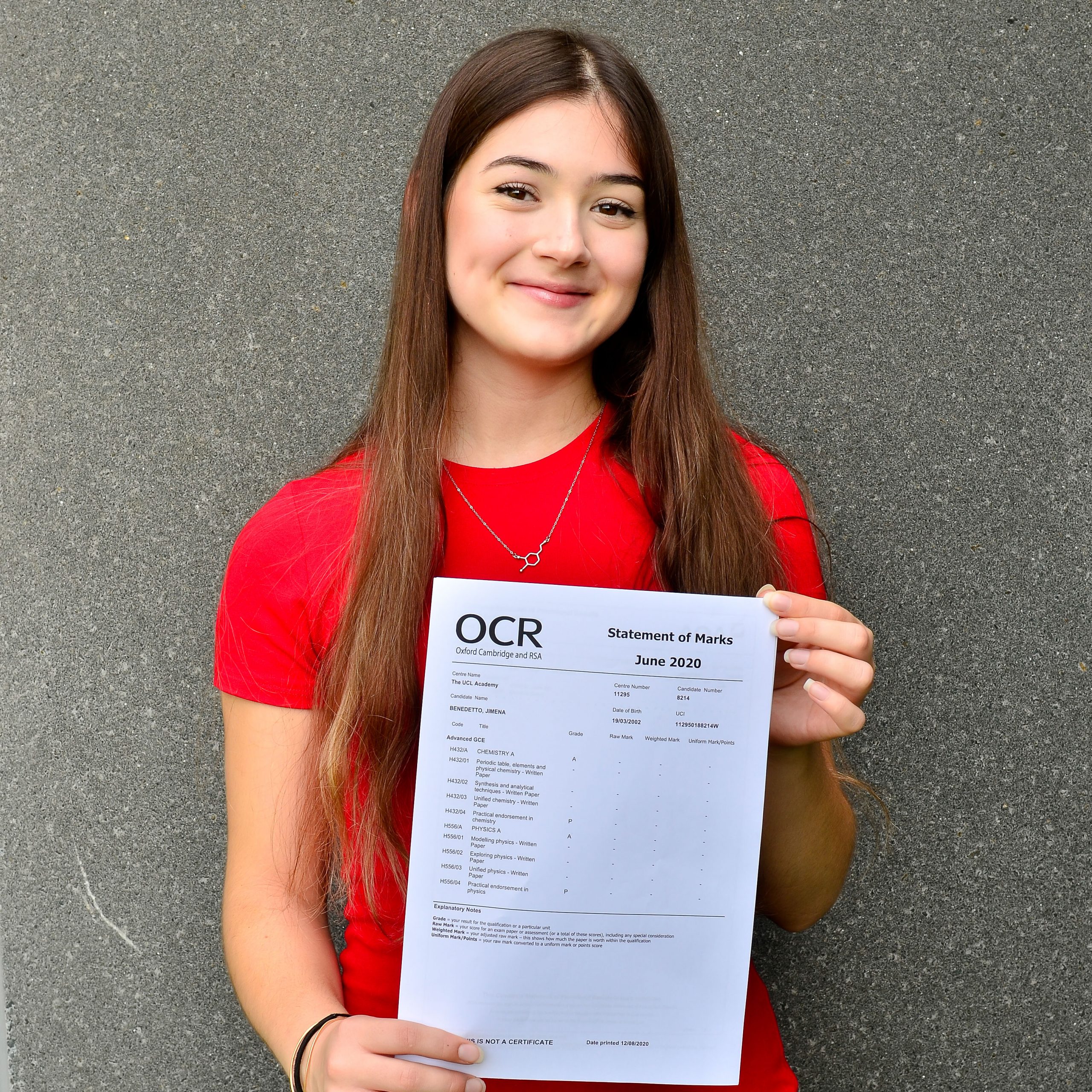 Jimena Benedetto – With one A* and three As, Jimena is excited to be taking up her place at the University of York to study Natural Sciences. Jimena thanked UCL for "all the opportunities" they have given her. She said the "workshop trips in particular helped immensely with my applications".
Jacques Foex has been a student at the academy since Year 7. He achieved an amazing set of results; three A*s and one A in his chosen subjects. Jacques said "The best thing about UCL is the teaching staff, they offer a wide range of support to anyone that needs it and they're really good at making sure everybody stays on track to get the results they deserve". Jacques has secured a place at Warwick University to study Mathematics.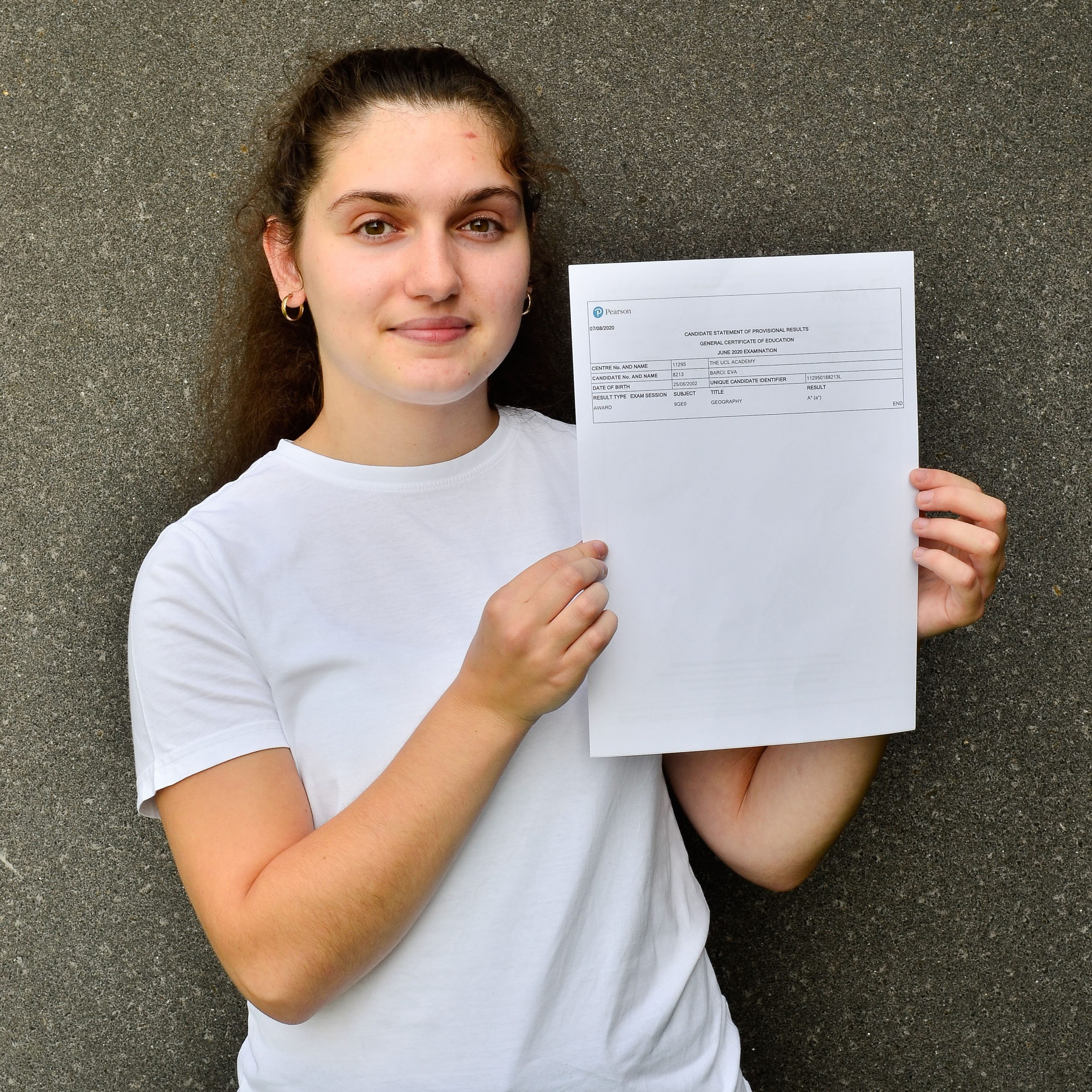 Eva Barci performed exceptionally well in her studies, gaining one A* and two As in Geography, Government History and Politics; she will be taking up her place later this year to study law at the London School of Economics and Political Science. Eva aspires to become a Lawyer and eventually a Judge and credits the teachers with "giving her all the resources and support" she needed to succeed.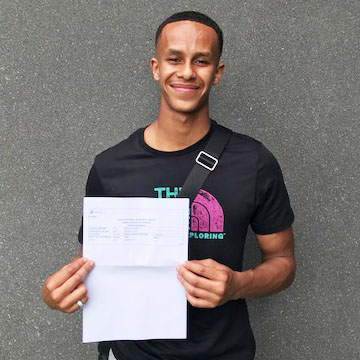 Ayub Mohamed, the Academy's very own Head Boy is extremely proud to have achieved one A and two Bs in his chosen subjects and will be taking up his place to study Quantity Surveying at Reading University. Ayub thanked his mathematics mentor for "all the support he gave", in addition to all the other students and teachers. He finished by saying "I very much recommend this school".