Art Students Barbican Conservatory Workshop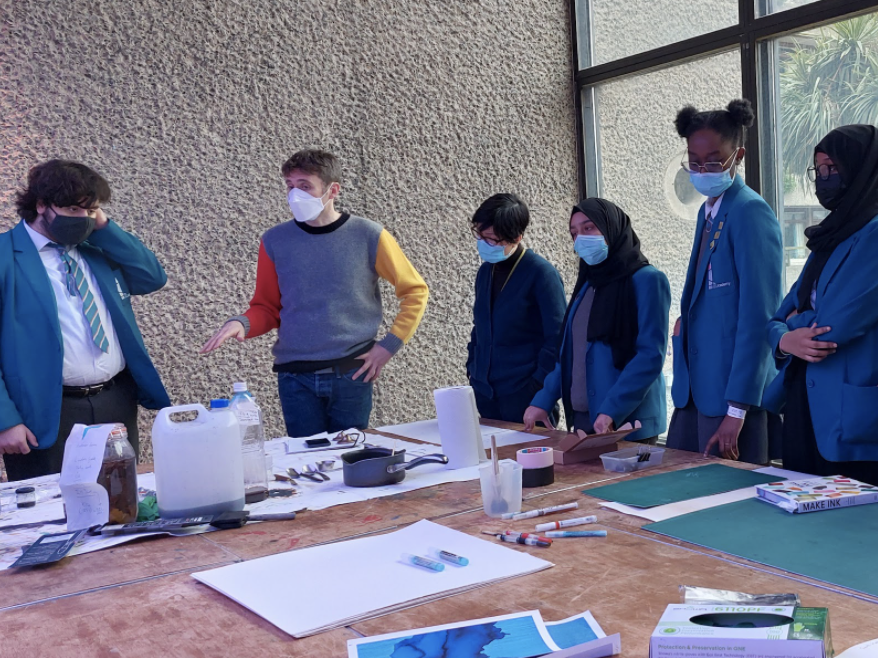 Level 2 GCSE Art students visited the Barbican Conservatory, in the heart of the City of London on Friday 21st January, to take part in a workshop with the current Artist in Residence, Sam Winston. Sam Winston's artistic practice often combines visual culture and literature and he has exhibited his work in museums and galleries around the world. Tate Britain, the British Library and MoMA NYC hold his artist's books and his projects have taken place at institutes such as The V&A Museum, The Courtauld Institute of Art and The Whitechapel Gallery. For this project, 'following the breath', Winston investigated the relationship between the urban environment and our breath.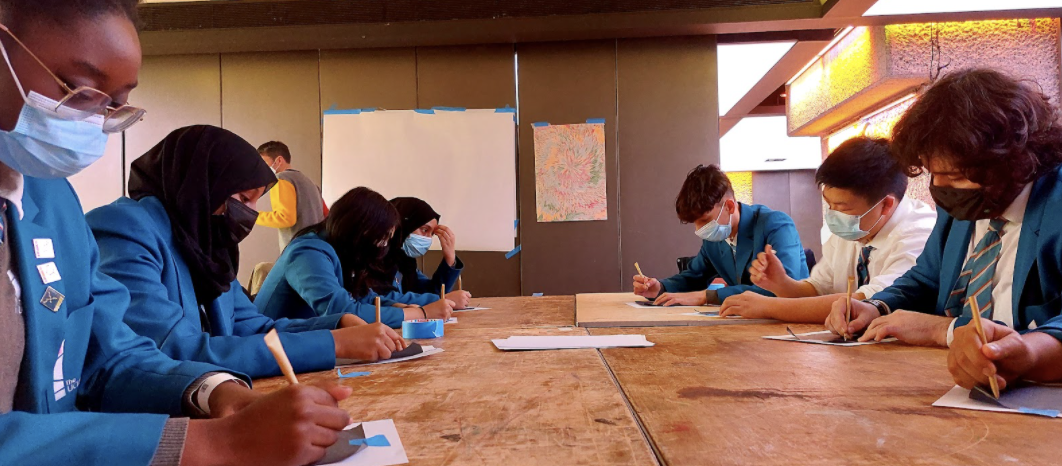 Students were first introduced to the maze that is The Barbican, with its homes, galleries and music and theatre venues. Sam Winston worked with the students, explaining his artistic process and guiding students in some mark-making exercises. Students then explored the conservatory itself, with its lush vegetation and moving water, before viewing the work that Winston had made during the residency and a video illuminating the concept behind the work.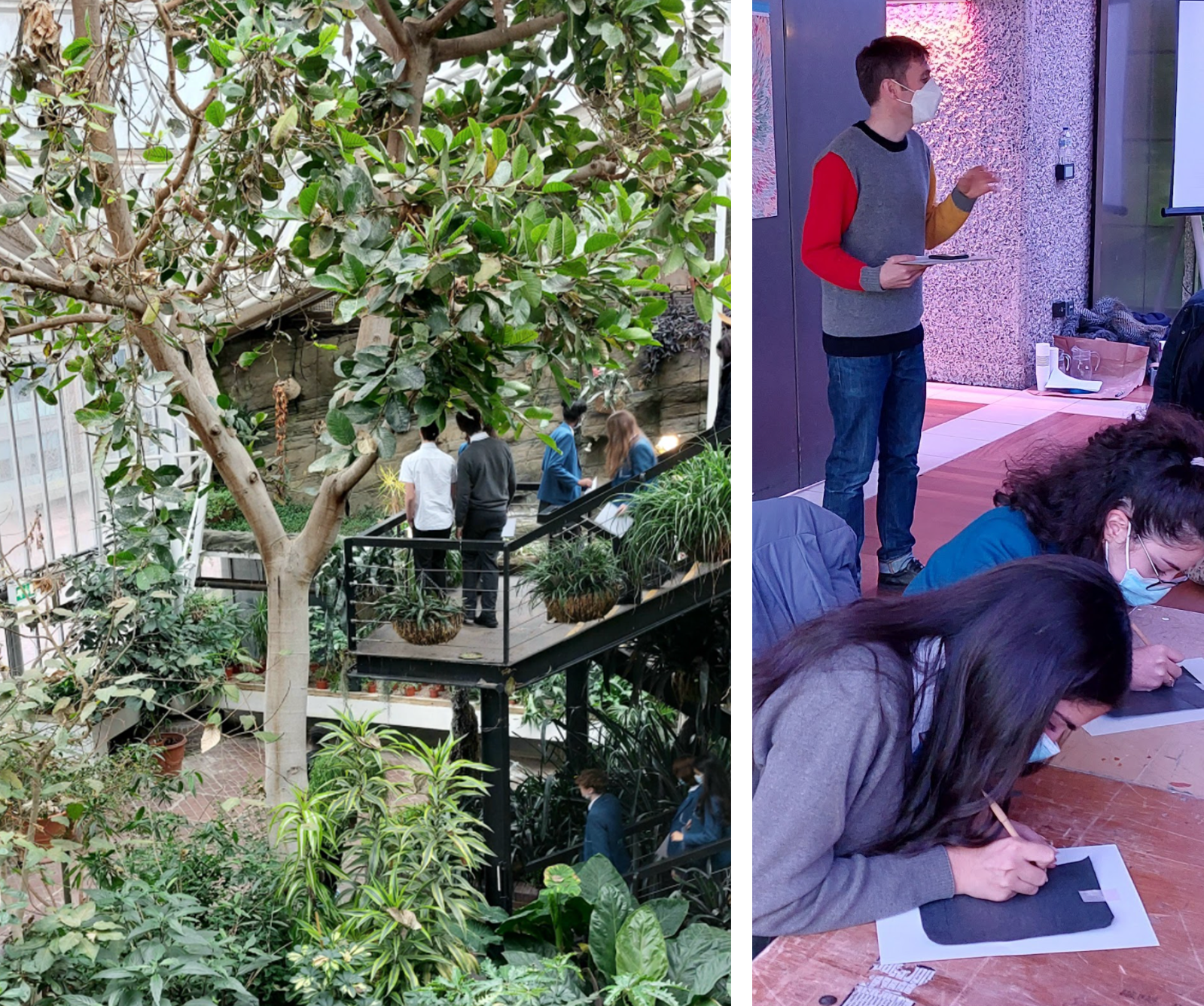 Students learned about the process of making ink from the particles that surround us, with sources as diverse as aquatic plants, engine fumes, plant soil, tree bark, cigarette butts and wasp nests. For the exhibition, Winston created artwork using inks he made from particulate matter collected within a 3 km radius of the Barbican.
The mark-making created by our students will be displayed with other student work at the Barbican as a response to the Artists' prompts, and alongside Sam Winston's own work. 
More information can be found on the Barbican Website:
https://www.barbican.org.uk/whats-on/2022/event/following-the-breath
And on Sam Winston's website:
https://www.samwinston.com/