UCL Academy students celebrate another wonderful set of GCSE results


As UCL Academy students were nervously and excitedly awaiting news of their grades for this year's GCSEs, it became quickly apparent there would be much to celebrate. Echoing the achievements of their fellow A Level students earlier in the week, Academy students have  performed well above the national average in their GCSEs, with many individual stand-out performances.
We are once again extremely proud of the students whose hard work and efforts have been suitably well-rewarded after another year of anything but normalcy. A considerable number of students will be returning to the Academy for its Sixth Form, all of whom have been with us since Year 7. Needless to say, we are thrilled to be continuing this journey with them over the next 2 years.
Robin Street and Simon McBride Co-Principals of the Academy said: 
"This year's GCSE students have performed brilliantly. Their superb results are a reflection of the hard work, commitment and aspiration they have shown over the past two years of study. So much has been said about the obstacles they have faced throughout the pandemic, however what is so striking is how they have never used it as an excuse or a reason not to work and to make the very best of their individual ability. Of course there are some outstanding individual results, but it is also the students who have made exceptional progress from different starting points that we are equally proud of. "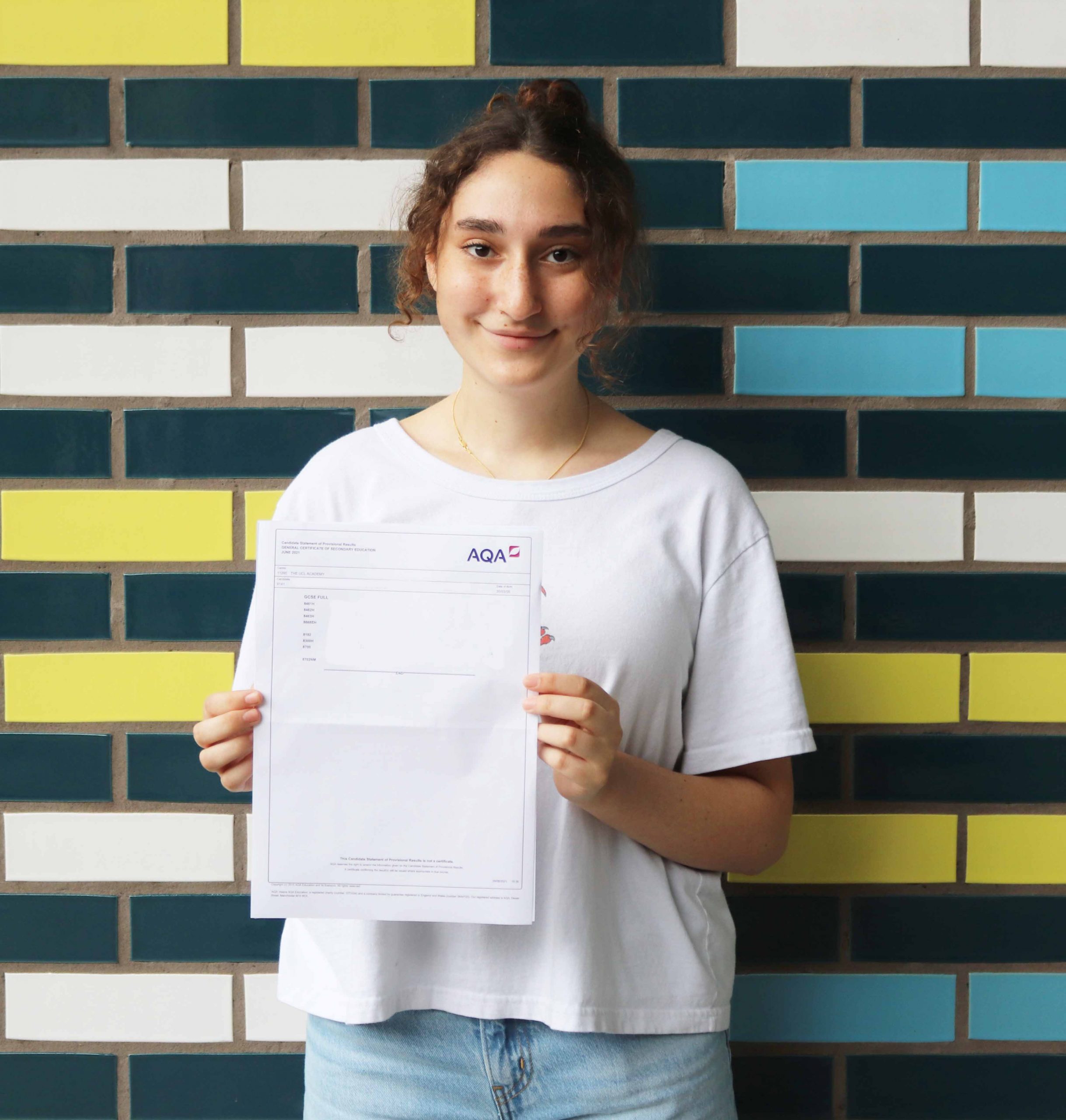 Lexi Rosenberg worked exceptionally hard to attain her predicted grades and she was delighted to achieve 5 8s and 5 9s. Lexi has been a student at the Academy since Year 7. She spoke about her love of the Sciences and how the Academy's focus in this area had helped her enormously.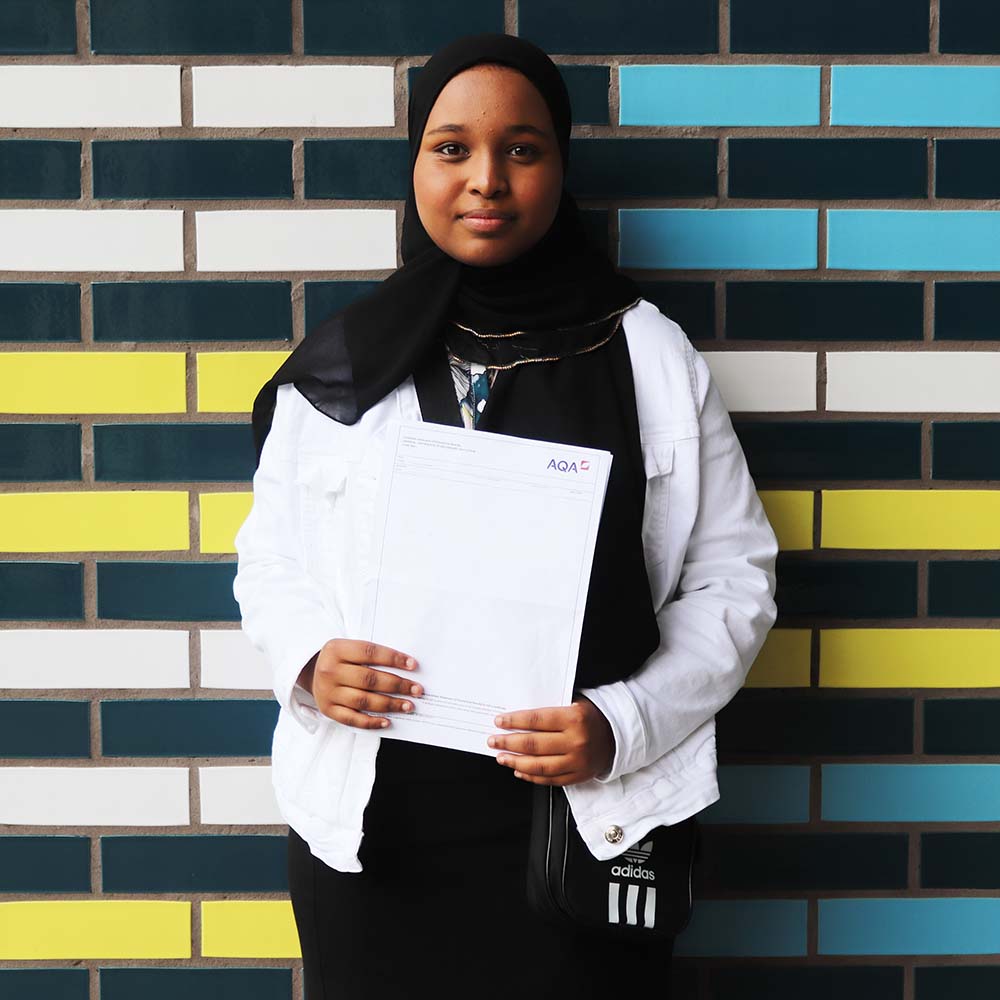 Sahra Nur – With 3 9s, 4 8s and 3 7s, Sahra was thrilled with her results. She spoke candidly about the opportunities the Academy has given her, saying she was always being pushed to achieve more and more and therefore became academically much stronger over the years. Sahra will continue her studies at the Academy, returning to take A Levels in Biology, Chemistry, Psychology and Sociology.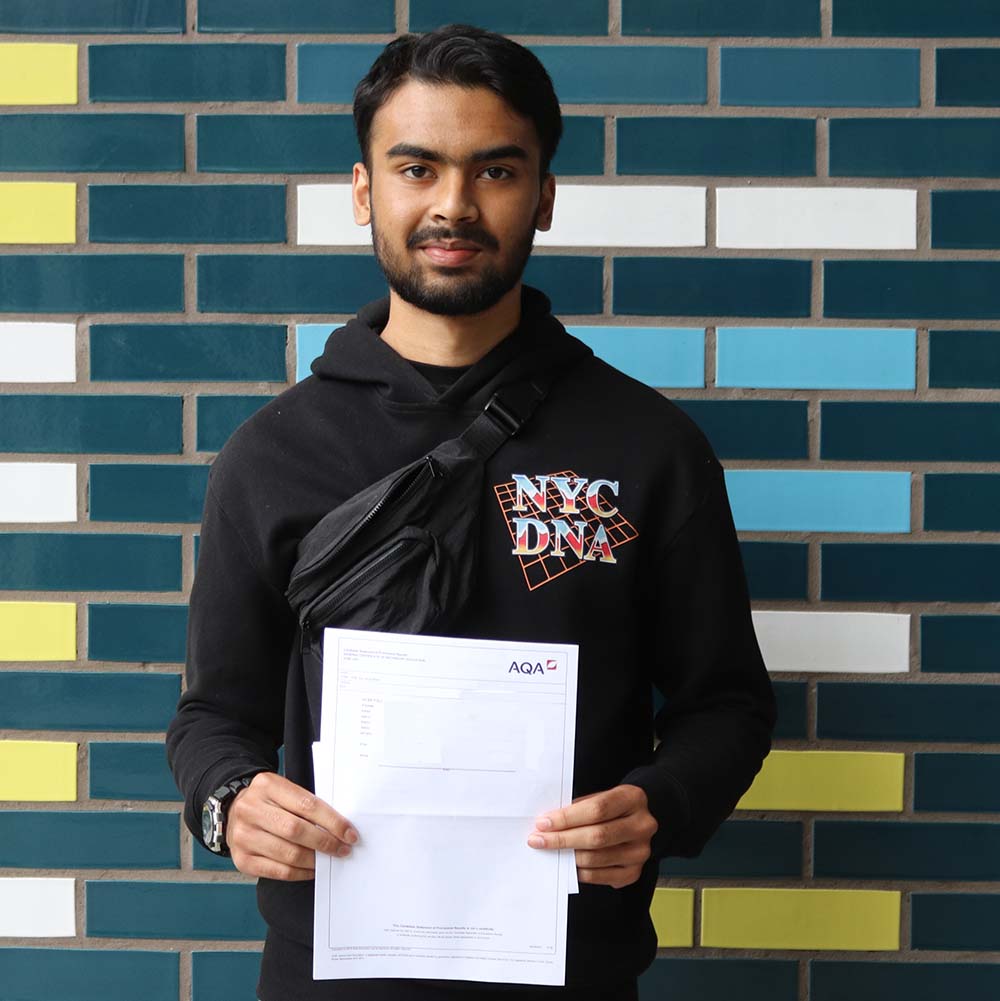 As one of the Academy's top achieving students, Farhan Chowdury attained his predicted grades and was rewarded for all his hard work with 9 9s and 1 7. Farhan has been a student at the Academy since Year 7 and we are delighted he has chosen to continue his education here in September. Farhan will return to study for 4 A Levels in Computer Science, Economics, Engineering and Maths.
Other notable achievements: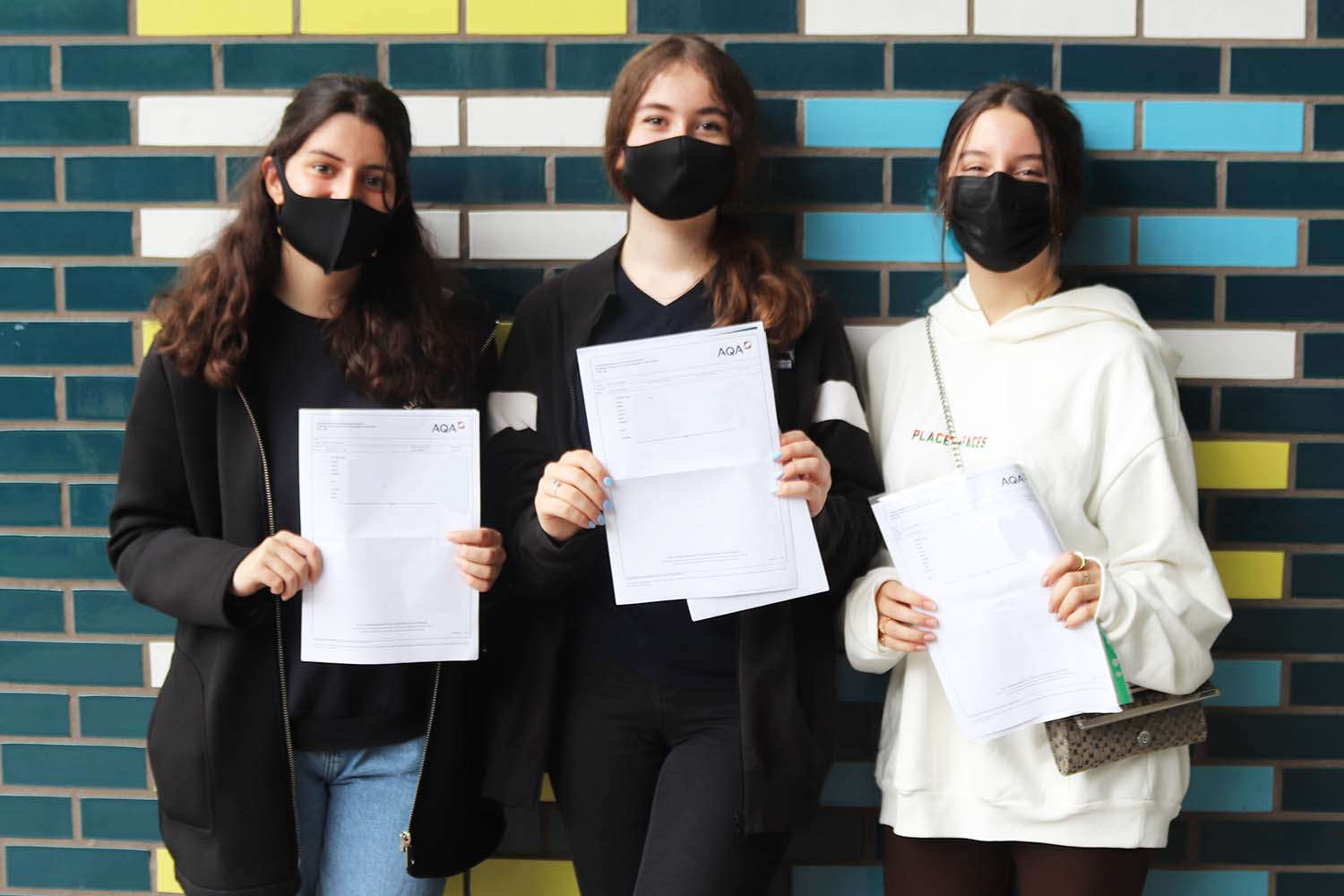 Maria, Dea and Ava have forged a close friendship since they joined the Academy five years ago. They will now go on to study A levels here together after achieving superb results.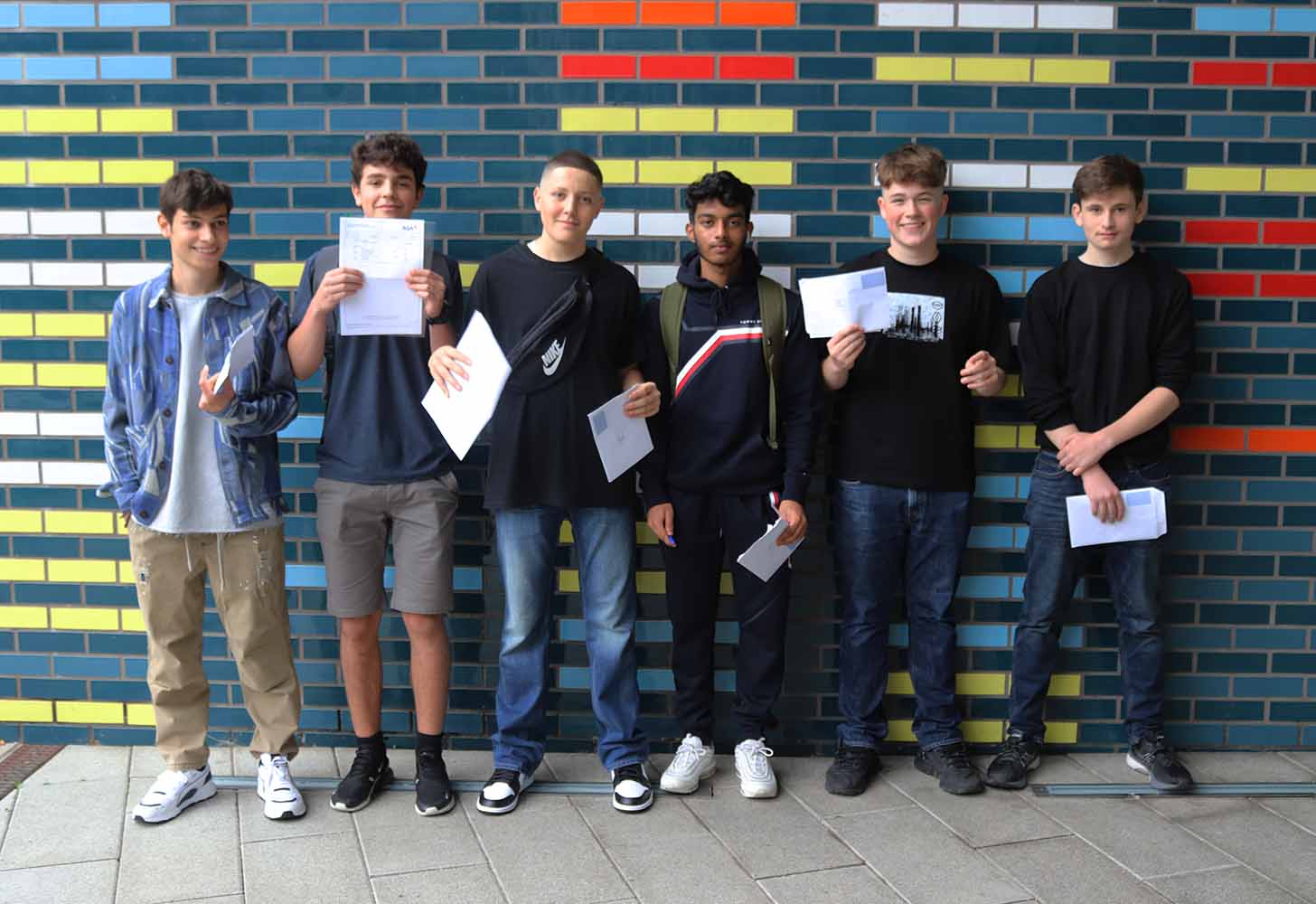 Leon, Arber, Amir, Rahim,  Abdul, William, and Lazar have all been studying at UCL Academy since Year 7 and arrived together this morning to collect their results. They are all going on to study A levels together here at the Academy. These include, Computer Studies, History, Engineering, English,  Maths and Further Maths.